Sweet tooth
Sweet tooth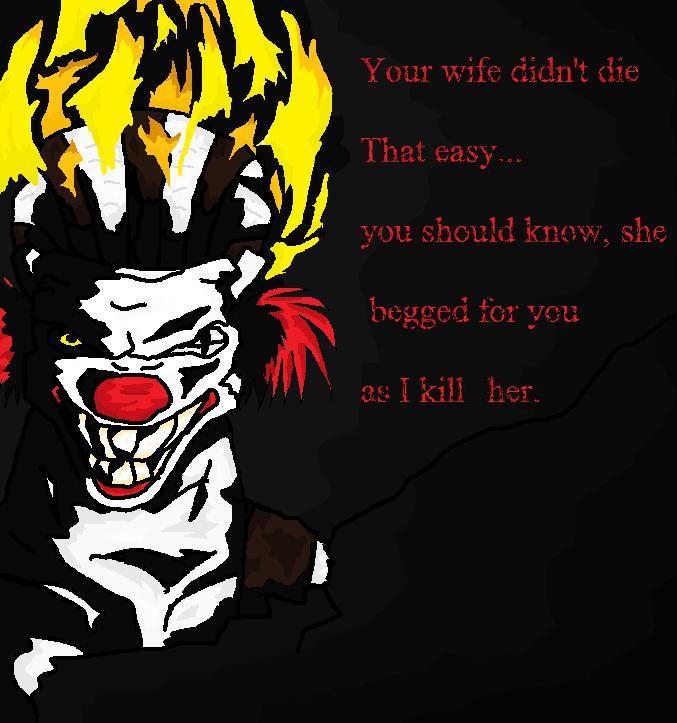 Description
Axel joined the twisted metal contest so he can kill sweet tooth. he wanted to kill sweet tooth because he killed his wife.
When he won he went to calypso to demand for his prize. he wanted to know who killed his wife, he wanted revenge.
This is what Sweet tooth said to Axel when sweet tooth was captured.
I hope you like it.