Not drawn by me
Not drawn by me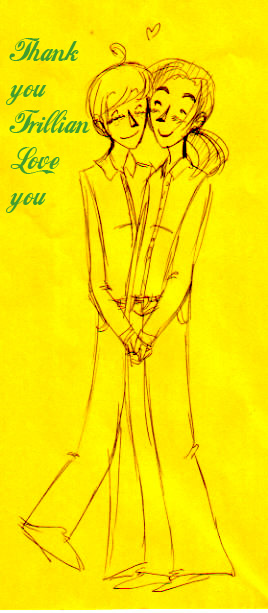 Description
drawn my trillky. yep. i'm posting it because i can. also because i can't scan anything right now and really want to.
so all i have is a floppy disk full of old crap that sucks and stuff.

um. yeah. don't get mad because this isn't my work. it's just she gave me the actual paper version and stuff.
my characters. lol. i gave up on the comic i started posting here. and have a hella(heh hella) cooler one drawn on notecards that's all emo and stuff. enjoy until i can scan.
General Info
Comments
1
Media
Ink or markers
Time Taken
i dunno she drew in like FLASH! and it was done
Reference
probably. i don't care