In Soviet Russia
In Soviet Russia
In Soviet Russia
by
refia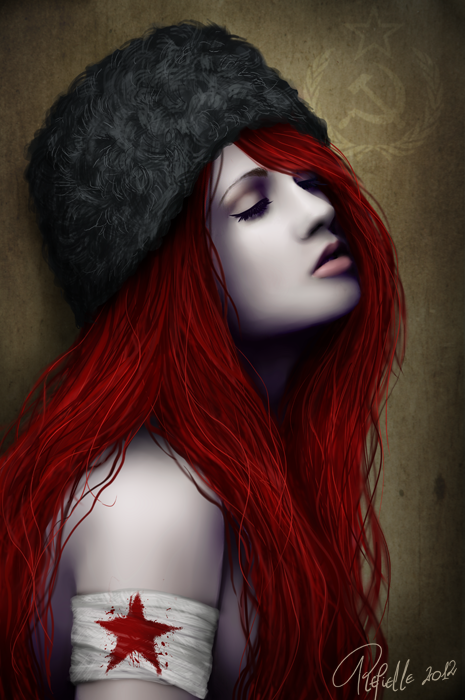 Description
What and why - just don't ask. I don't know guys... seriously, I guess I'm exploring the depths of my brain and it seems that pictures show what I find there.
It's almost 5am by the way. And today I'm about to make another attempt to wake up and go to my university (yesterday I failed). :P
I dedicate this picture to a person without whom I would die while drawing my works early in the morning (or late night?).
[url=http://libbit.deviantart.com/
]Libbit[/url] is with me when I'm in my drawing mode, she always sends me entertaining and funny stuff thanks to which I can relax.
Big thanks! I love our crazy mode during late hours! xD
:music:
http://youtu.be/BrUjAz4Kh5A
to enhance the atmosphere of Russia