Father's Day Tribute - My Dad is With Me
Father's Day Tribute - My Dad is With Me
Father's Day Tribute - My Dad is With Me
by
reirei18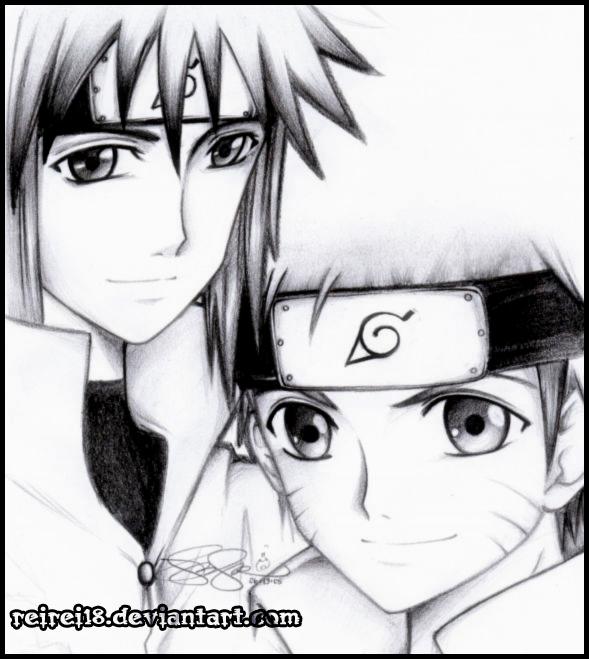 Description
alright.. i know.. they dont seem like themselves.. gaaah.. *pissed* i wish i looked at some reference before i did this.. (but i tried to make it to the deadline.. so i had no time to search..) >,<

anyway, the head protector kinda gave it away.. it's suppose to be naruto and yondaime.. ugh.. the original yondaime is much muchhhhhhhhh hotter.. naruto's head is too close.. it looked big.. the truth is, i drew them with their shoulders.. but i cut it off coz i couldnt finish it on time.. thus, it ended up like this.. didnt even had the time to erase some stuff (excess hair and lines..) didnt even finished naruto's hair.. gaahh.. >_<.

whatever, this is still dedicated for kids who's like naruto.. if u dont watch naruto.. then i'll tell u.. naruto wants to be hokage.. he doesnt know his dad was a hokage and looks like him.. (do they look similar in this drawing..? NO.......... =_="..) naruto didnt had the chance to meet his dad because he died on a mission to save the village.. while sealing some monster inside naruto (nine-tailed fox---thats why the cat whiskers on naruto's cheeks..)

i entitled it, "My Dad is With Me" because they have similar qualities in character and personality.. and even though his dad is not physically there anymore, he is alive withing naruto.. i hope u get the idea... anyway, happy father's day...

i think it sounds better in japanese title - "Ore no Otosan wa chanto irutebayo" nante ne..