Raven's Emotions pt1
Raven's Emotions pt1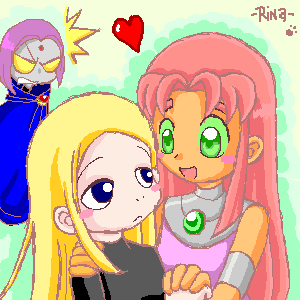 Description
This is my earliest oekaki I did from the TitansGo Oekaki board. It's been so long since I visited that great place.<br />
<br />
Anyway about this pic, it's my first TT pic story. Kinda like an illustration. And I really like shoujo ai. Also one of my drawings that was ripped.<br />
<br />
This pic represents: Jealousy.<br />
<br />
Raven is jealous to see Starfire hanging out more with Terra than with her.
General Info
Comments
6
Media
Unspecified
Time Taken
Reference