Emi Platinum
Emi Platinum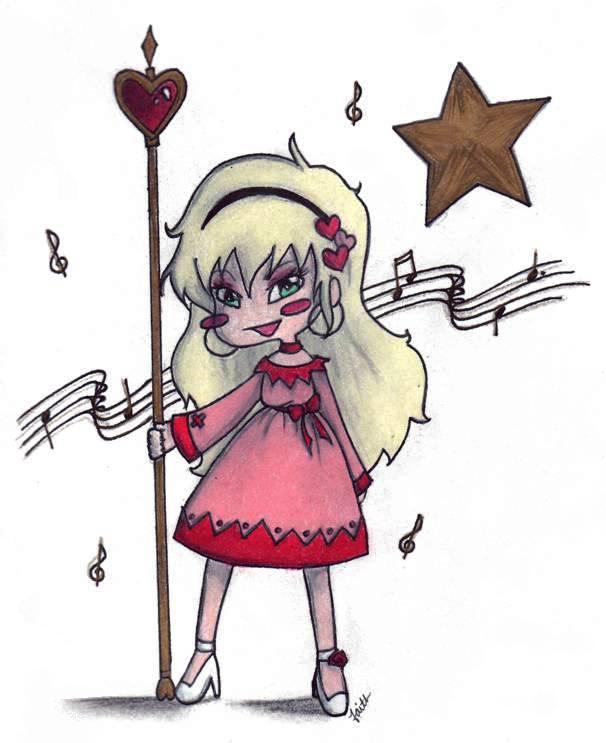 Description
Yay! Something in color! xD Yes, well this is me attemtping to use my prisma colors. Good? Bad? Hm?

This was done for a contest that I'm pretty sure I won't win. Mostly because I know she was looking for a more actiony or mysterious look and, after attempting and failing several times, I just settled on a simple chibi. I had to submit SOMETHING! Plus her character, Emi Platinum (as she named her), was so cute! >w< Haha

Anyway... that's about it. I hate the star on the top right. Its out of place and I colored it all wrong so you can see the lines in it O_O Whoops~

Enjoy!
General Info
Comments
12
Media
Colored Pencil / Crayon
Time Taken
Reference