Merida
Merida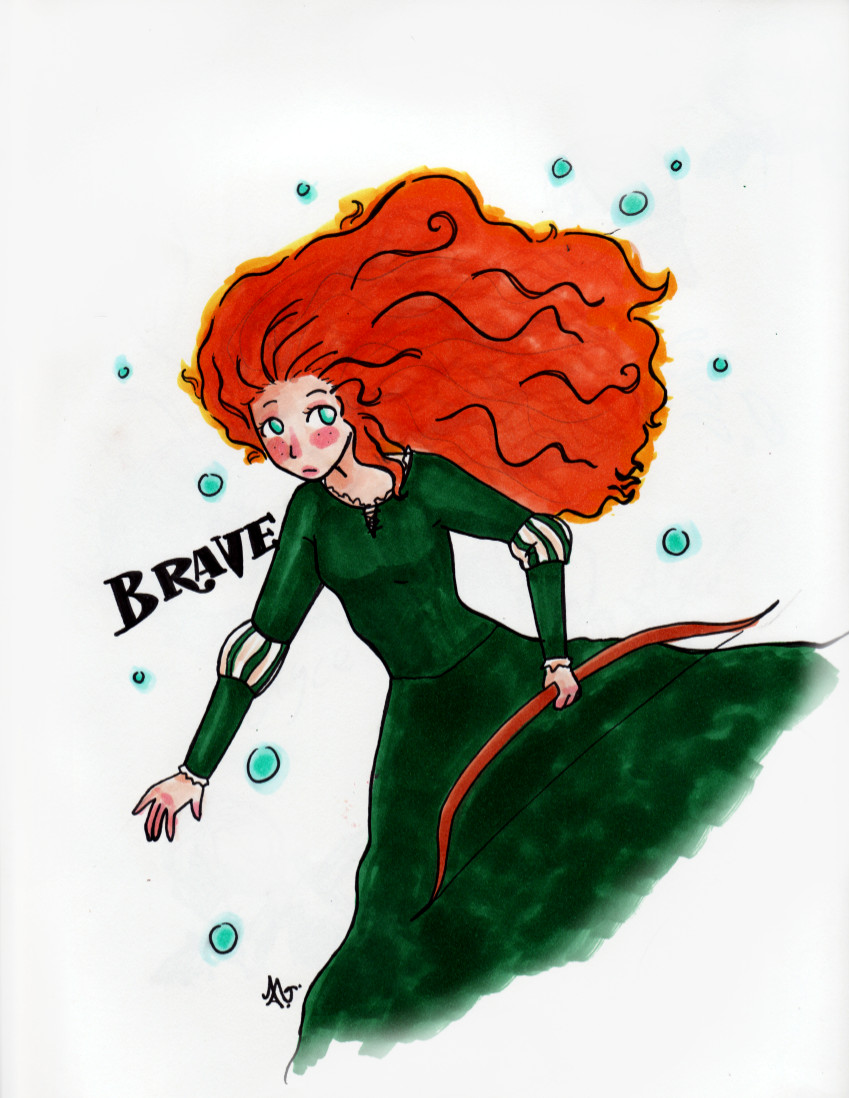 Description
HUZZAH FOR CRAPPEH FAN ART.

Brave is freakin' amazinnng~ So pretty~ And beautiful~ And... pretty~

And I totally didn't expect it to be a mother-daughter movie. I mean, from the few trailers that I saw for it. It was a pleasant surprise- just really unexpected.

It was pretty awesome. I understand the coolness behind Merida being like the revolutionary disney princess without a prince and all, too, but... WAS TOTALLY HOPING FOR IT THE WHOLE MOVIE. Couldn't help it. Just couldn't. I wanted to see some romance.

Although the relationship between her parents was totally adorable. Her dad was easily my favorite character in the whole movie. By far.

<3 FREAKIN' BRAVE, MAN. WHAT'RE YA GONNA DO?

Draw crappy fanart at 2 in the morning. That's what I did.