Zelda Roleplay Sketches
Zelda Roleplay Sketches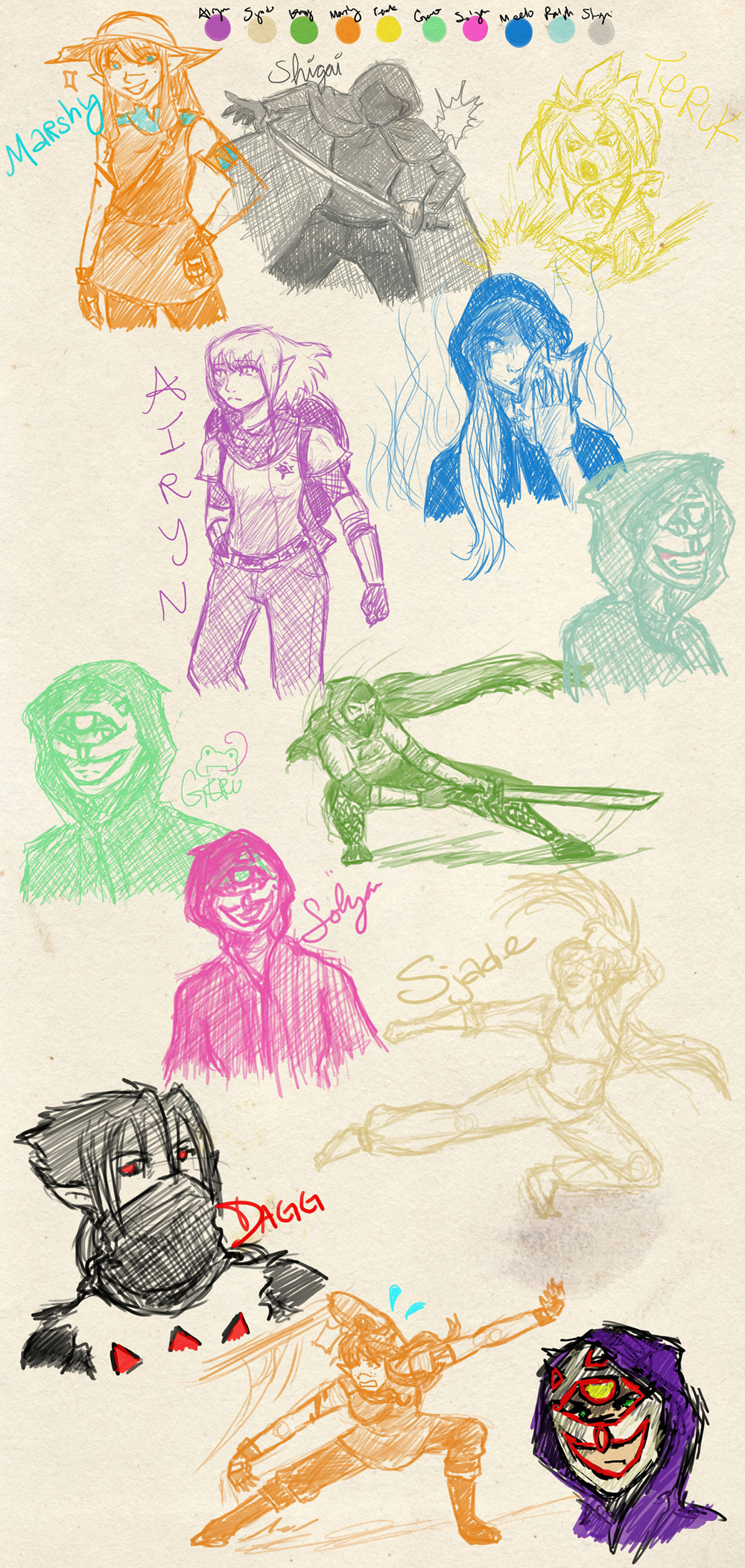 Description
Still practicing with the tablet.

I DO enjoy sketching with this thing. ;D

SAVING SO MUCH FREAKING PAPER! YES!

Anyways, there be a handful of characters. Only Marsh is mine- the rest are all owned by the fabulous people I'm currently roleplaying with in this fantastic Zelda RP.

Shazam. Marshy's sloppy Ba Gua/martial arts/evasion move thingy at the bottom. Hurray.

(So many damn masks... The Phantom of the Opera Masquerade song chorus always comes to mind.)

--

Kinda old, but thought I'd submit it anyways.