MYOP Contest Entry2--Blaziger
MYOP Contest Entry2--Blaziger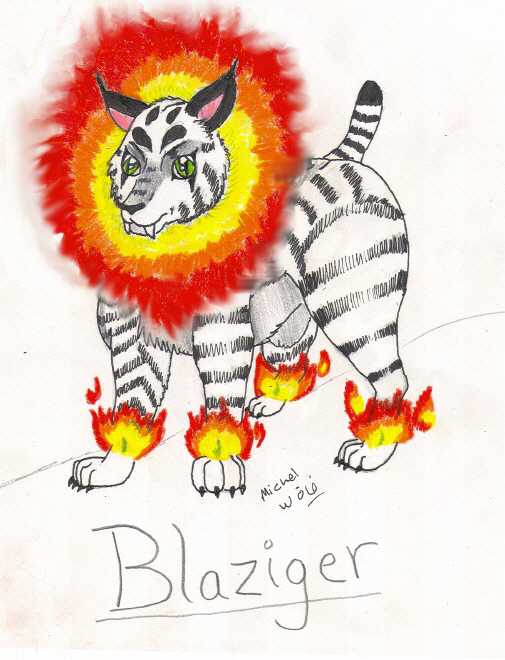 Description
Entry # 2 for Twinstar's Make Your Own Pokemon Contest.<br />
<br />
-------<br />
<br />
Name: Blaziger (Evolved form of Tigember)<br />
<br />
HP: 80<br />
Type: Fire/Psycic <br />
Attack(s): Overheat 40<br />
Shadow Ball 50<br />
Take Down 30<br />
<br />
Weakness: Water/Ghost<br />
Description: This stocky Pokemon has a flaming mane that shows it's state of health. A big, multi-colored mane indicates a strong, healthy Blaziger. A weak and dull flame, however, is a sure sign of an old or diseased specimen.