Rainbow Dragon
Rainbow Dragon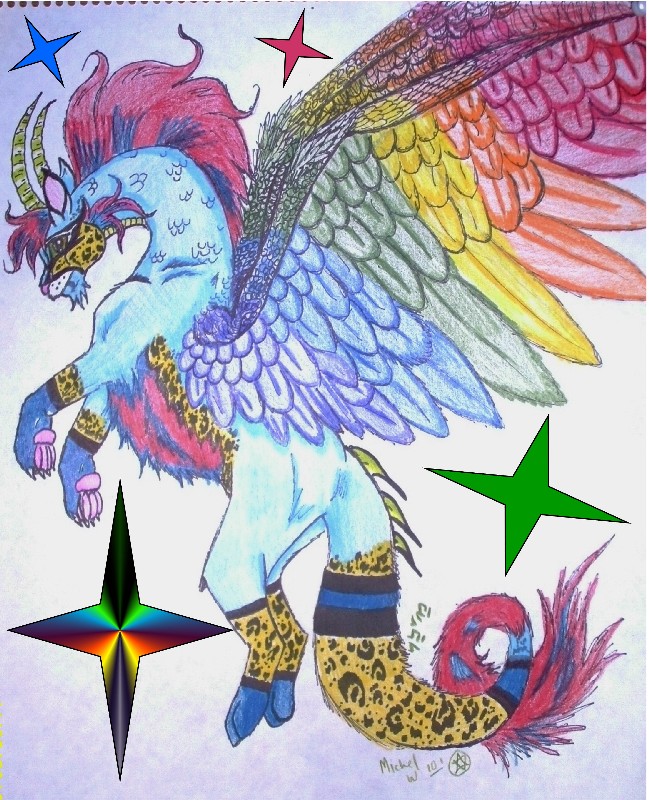 Description
At least I think it's a dragon.
(Maybe the gay cousin to Puff the Magic Dragon XD)

Although it looks more like a leopard and a macaw mated (and somehow worked a goat and horse in there) and made this cheerful little abomination!

I hate and love feathery wings.

Done with colored pencils. My mom added the colorful stars and such afterwards.