Demon
Demon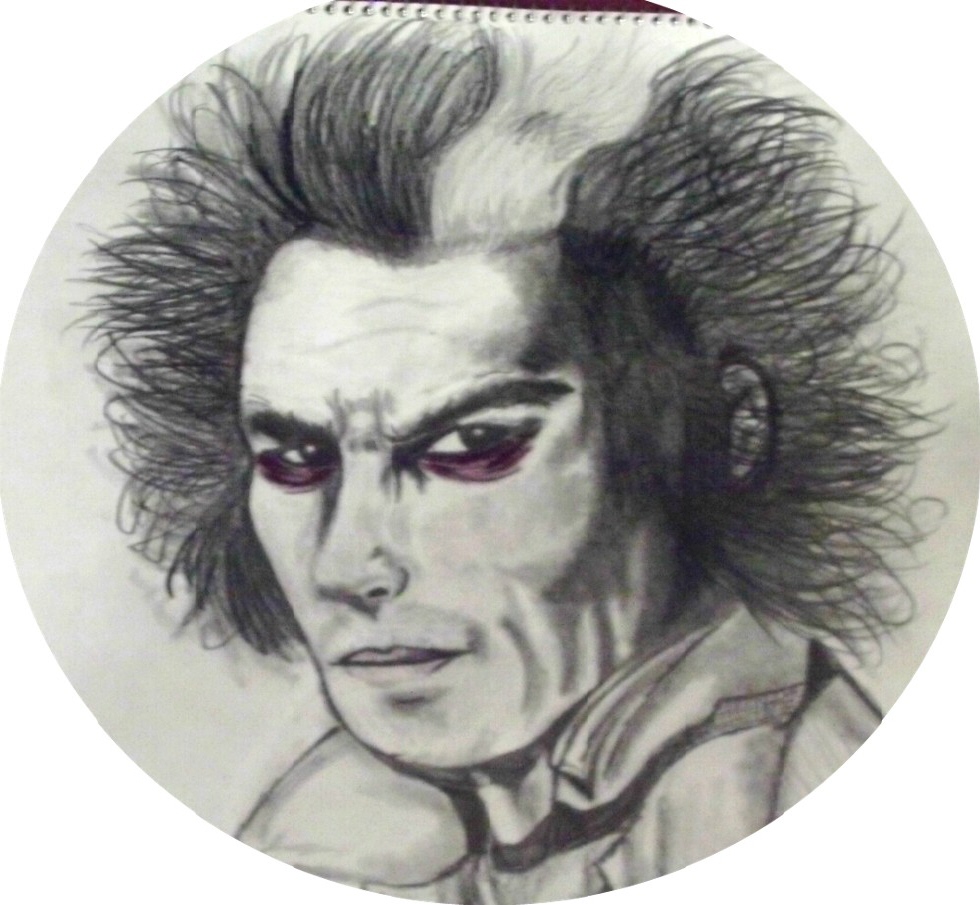 Description
My very first attempt at drawing a realistic portrait of an actual human. Don't laugh. I haven't slept in 36 hours, plus the camera distorted his face. BUT enough with my excuses for producing sub-par art....

I always knew I wanted Johnny Depp to be my first realistic human [to draw], just never knew who I wanted to draw him as...until I saw Sweeney Todd. That's when I knew I had to draw him. Trsut me, this piece looks way better in real life. May upload a better pic of it later.

Done with Derwent shading pencils.