Coaly Bay: The Willful Beauty
Coaly Bay: The Willful Beauty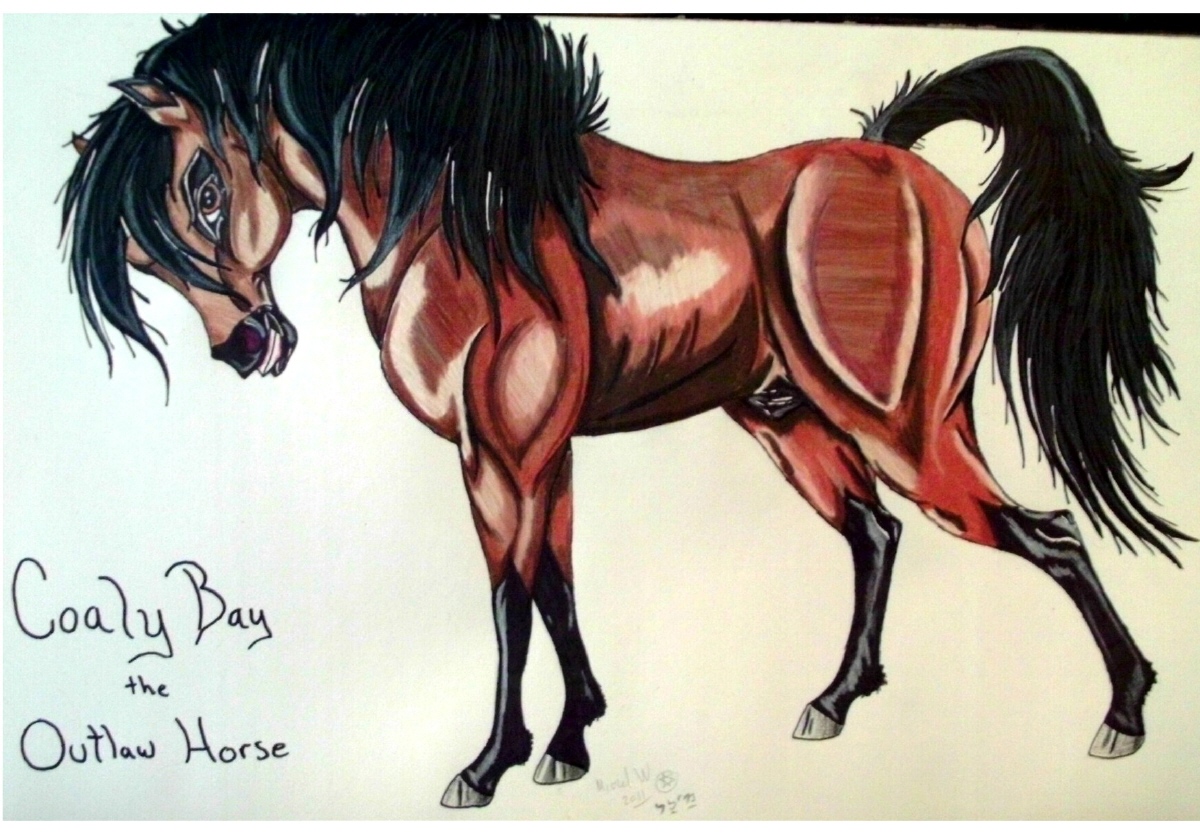 Description
I dunno if any of you have heard of the short story "Coaly Bay: The Outlaw Horse" by Ernest Thompson Senton, but to me, it's a great little story. This character would certainly give Spirit a run for his money!
The story takes place in the Bitteroot Mountains in Idaho. In a nutshell, it's about this horse (described as an arab-type mustang with a reddish coat and black points) who is captured and broken, much like Spirit. Coaly Bay eventually learns to take a rider when he discovers bucking and throwing a fit like a wild maniac doesn't work. What he does is ingenius...he fakes being lame. He limps, oh-so pathetically, eveythime the rider mounts him. He is sold to another guy (as a perfectly sound saddle horse!) whereupon he's a trusty mount for about a week before faking his lameness again. He's sold again to some bear hunters---in the old days, lame horses were taken into the hills and shot, their corpses used as bear-bait. Well, they lead the poor limping Coaly Bay up into the hills and let him loose in a meadow. He limped away, looking oh-so pathetic. Once he was far enough away, the hunters whistled to get his attention, then aimed right between his eyes, and shot. Coaly Bay ducked out of the way just in time and galloped away to freedom, never to be seen again.
I've always had this idea to write him into a Spirit fanfic as a love interest for Spirit's pretty young daughter, Stormy:
http://www.fanart-central.net/pic-813909.html
I also picture Coaly Bay being voiced by Chris Pine (Nicholas from Princess Diaries 2 and James T. Kirk in Star Trek)
Done with colored pencils. Yes, I know it's in Spirit style. It's supposed to be.
Coaly Bay (C) Ernest Thompson Senton
Spirit (C) Dreamworks
Stormy (C) M.W. Roach