Proud Dad
Proud Dad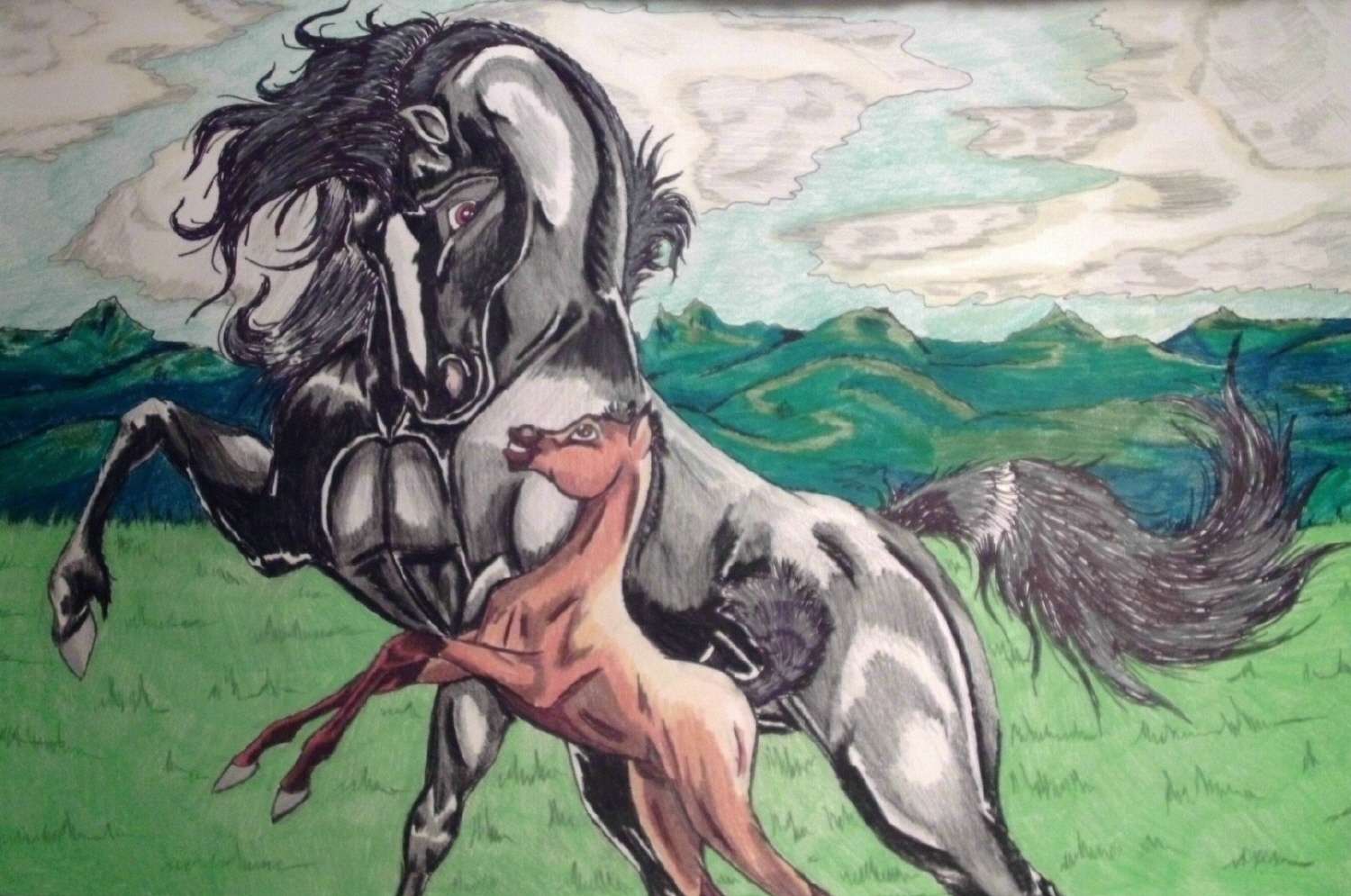 Description
Oh my goodness, I am on a roll with the backgrounds! Look, I did another one! Go Roach, go!

Anyways...I realized the other day that I've never drawn Spirit's father before. So, I went for it. But in the middle of the sketch, I thought it'd be nice to add baby Spirit in with him. Then, I was still in such a crazy mood, I sketched in a background. But you know what? I was still so giddy that I decided to go ahead and COLOR the background. Weird, right?

I like it. Usually I color black horses with sharpie and add highlights over it with colored pencil, but I decided I wanted more control over the shading and highlighting that I instead did Strider entirely with a black prismacolor pencil.

In any case...this is just a pic of baby Spirit hanging out with his poppa Partly inspired by the scene in The Lion King where Mufasa is showing the kingdom to Simba

Drawn with sharpie marker, colored entirely with prismacolor pencils.