KISS ME FAT BOY
KISS ME FAT BOY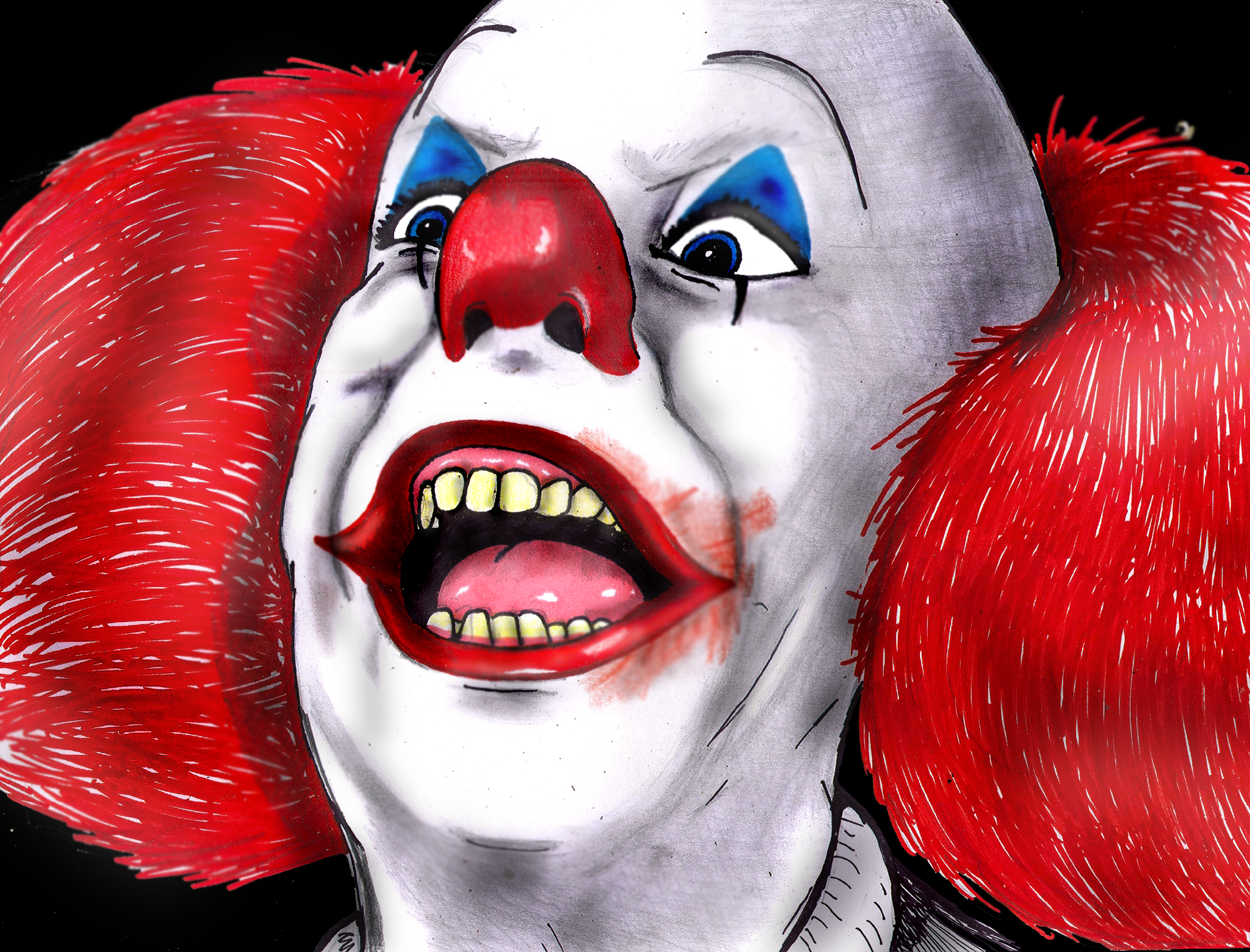 Description
Ok, how can I draw the new 2017 Pennywise and just ignore the 1990 original?
Well, I'll tell you...it's because ORIGINAL PENNYWISE IS CREEPY AF. Only because he looks like Ronald McDonald though. I HAD to draw him because he's Tim Curry. And I'm not gonna NOT draw Tim Curry. He was a riot as Pennywise and in a few scenes it was hard to be afraid of him because he was so doggone funny. This is from the scene where he tricks John Ritter's character Ben into kissing him, thinking he's Bev.
Done with pencils and marker.
"Excuse me sir. Do you have Prince Albert in a can? You do? Well you better let the poor guy out! Mwa-ha! Mwa-ha! Mwa-ha!" -- The second funniest scene.
Oh and yes, I'm still terrified of clowns. WHY DO I KEEP DOING THIS?? halp....
General Info
Comments
1
Media
Colored Pencil / Crayon
Time Taken
Reference