Strei the Lucario
Strei the Lucario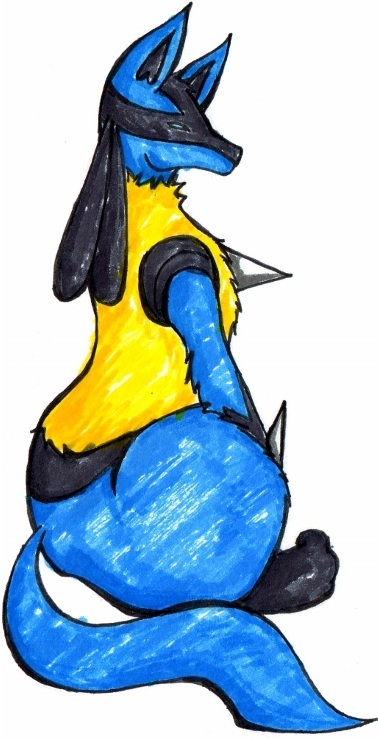 Description
Strei returns, after a long absence in my life due to Black and Strei being on Soul silver. Poor dear.

Strei is a level 61 Lucario with a Bashful nature. He is terrified of mushrooms and poison-type Pokémon because of an unfortunate incident involving his half-sister, Abbie the Lopunny.

Abbie fed him toxic mushrooms hoping to make him a little sick after they got into a heated argument, though she didn't realize just how toxic they were. In the end, Strei was left blind from the poisoning. Strei can still vaguely see using Aura, but he dislikes doing so as using Aura often lets him see the true personality of others and sometimes the truth can hurt. Not only that, but sometimes he sees things he never wanted to see.

Strei's chest fur is more gold than a normal Lucario's, and his spikes are longer--he keeps his spikes long not for defense, but because he can't see just how long they get sometimes.
General Info
Comments
0
Media
Ink or markers
Time Taken
Meh
Reference
None