(Re-upload) Sonic and Tails
(Re-upload) Sonic and Tails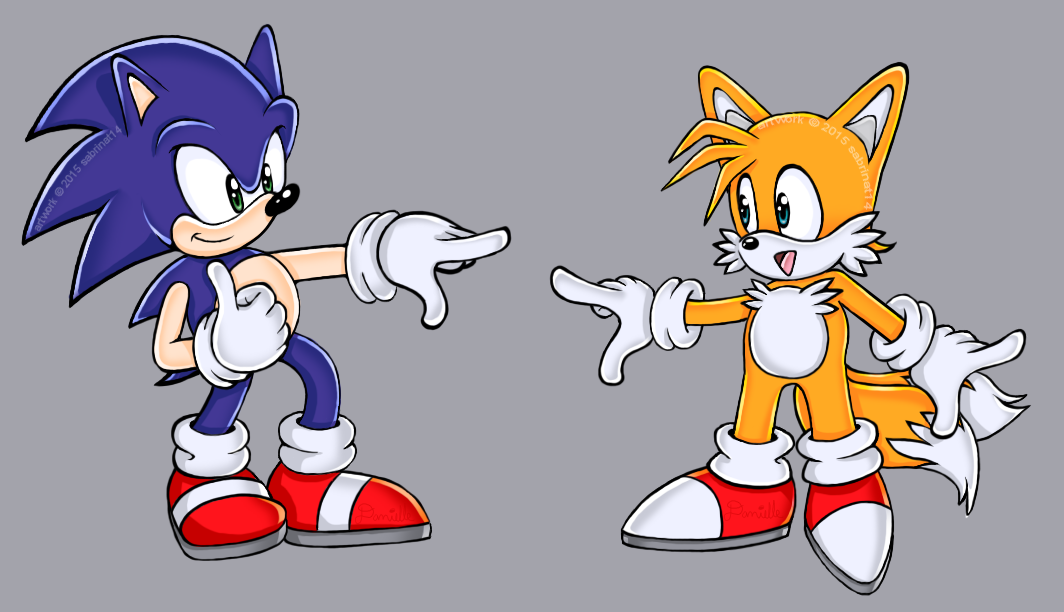 Description
I had already uploaded this picture along with an announcement on my other FAC account (IAmTheWALRUS4) last month, but as I have since deleted that account I decided that I would re-upload the picture in honor of Sonic the Hedgehog's birthday today (June 23).
I drew this about a month ago. I tried to combine SA Style with the classic Sonic style for this drawing. I don't remember how many hours it took to draw this, but I do know that my eyes hurt a lot afterwards.
I don't know how much more Sonic fan-art I will be posting here in the future, since I actually don't draw the Sonic characters extremely often anymore (I only drew this picture and my 10-year-anniversary Sonic picture last month because I was feeling nostalgic and wanted to do a few Sonic drawings in honor of my FAC anniversary.) I still hold a special place in my heart for classic SEGA characters such as Sonic and NiGHTS, so eventually I will most likely post some more art relating to those games in the future, but my art will definitely not be exclusively related to Sonic and NiGHTS like it used to be. I'm thinking about posting some of my pencil portraits of real people as well as my paintings of people, still-life, and animals. It's nice to share my art again. I had forgotten what it was like to be a part of a supportive community of fellow art-lovers. :)
I've also been contemplating the idea of perhaps returning to deviantART at some point in the future.
Not immediately, though, because at the moment I don't even have internet access at home (we couldn't afford the internet bill this month.) However, I expect it to be up and running again within a week. I'm currently using the public library's Wi-fi so that I could post this while it's still Sonic's birthday.

Hope you all enjoy and have a wonderful day.

Sonic the Hedgehog and Miles "Tails" Prower (c) SEGA/Sonic Team
Artwork (c) sabrinat14, do not copy, trace, or steal.
General Info
Comments
6
Media
Digital drawing or painting
Time Taken
unknown
Reference
inspired by some sprites from Sonic 3