New Girlfriend
New Girlfriend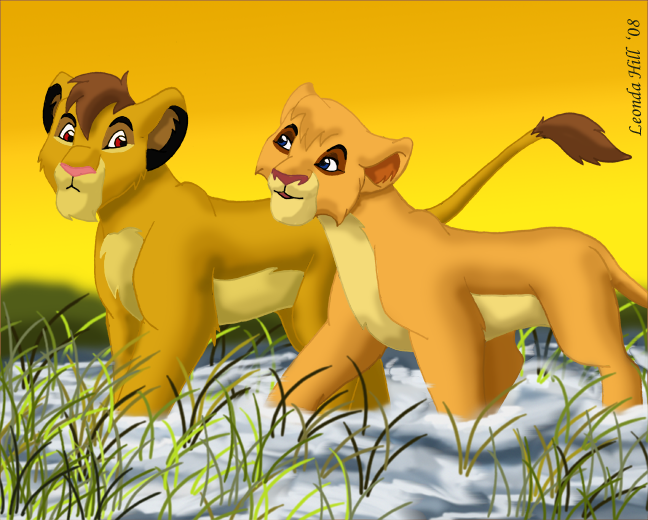 Description
Kopa has just had 'the talk' with Simba about becoming kind. He wanders off to a pool of water at the border of the Pridelands and the Outlands. He looks at his own reflection in water. "I'll own everything the light touches one day."
 
Vitani leaves the Outlands for a little walk and a drink of water in the Pridelands. She always sneaks off to the same small spot of water to get away from her mother and the others on occasion. She sees some lion cub standing in the water.
 
Vitani:"Hey! What are you doing in MY...
 
Kopa turns around surprised. "Who are you?" Vitani just stood there.
 
Vitani:"Well, well... I might just be your new girlfriend from now until ,oh, forever, cutie.
Kopa: "!!!"