Omocha - forgotten toys (colored)
Omocha - forgotten toys (colored)
Omocha - forgotten toys (colored)
by
saiyaku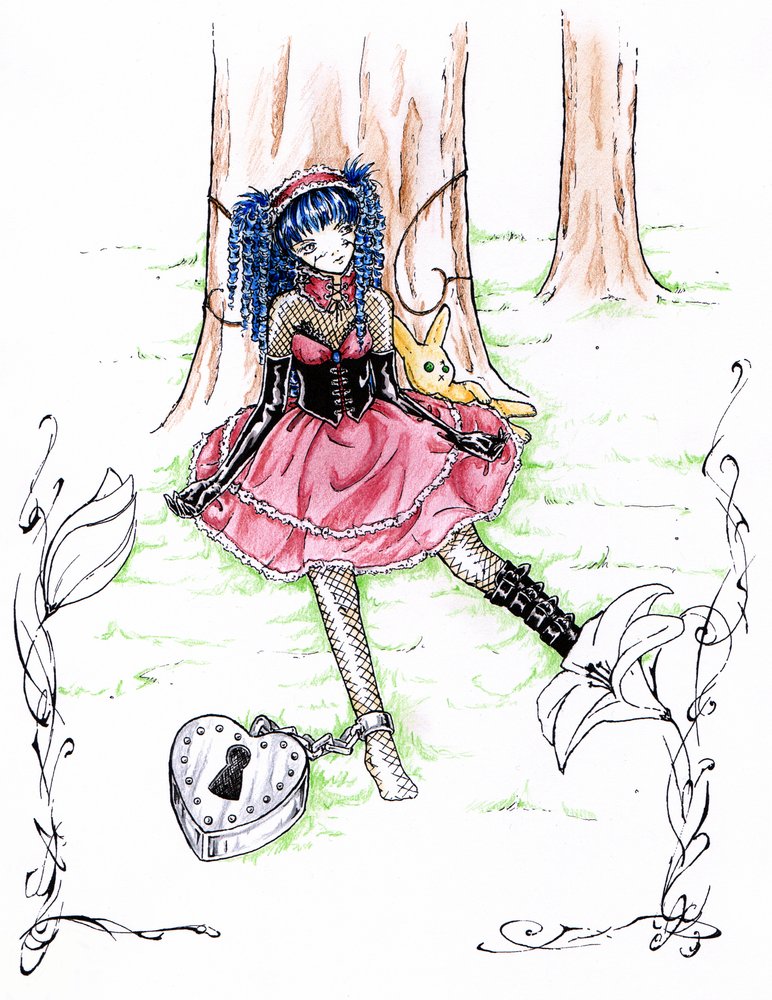 Description
I couldn't get the photo out of my head which I saw in the "Gothic & Lolita Bible Vol. 4"… I like the pose. And during my boring lessons I tried to draw it… the best solution for not falling asleep again.
I changed it a bit from the original of course.
At
http://animexx.4players.de/fanarts/output/?fa=293829&sort=zeichner
is the LinArt Version.
A friend of mine forced me to colour this pic… so I hadn't really a choice.