"Stay" [KakaIru]
"Stay" [KakaIru]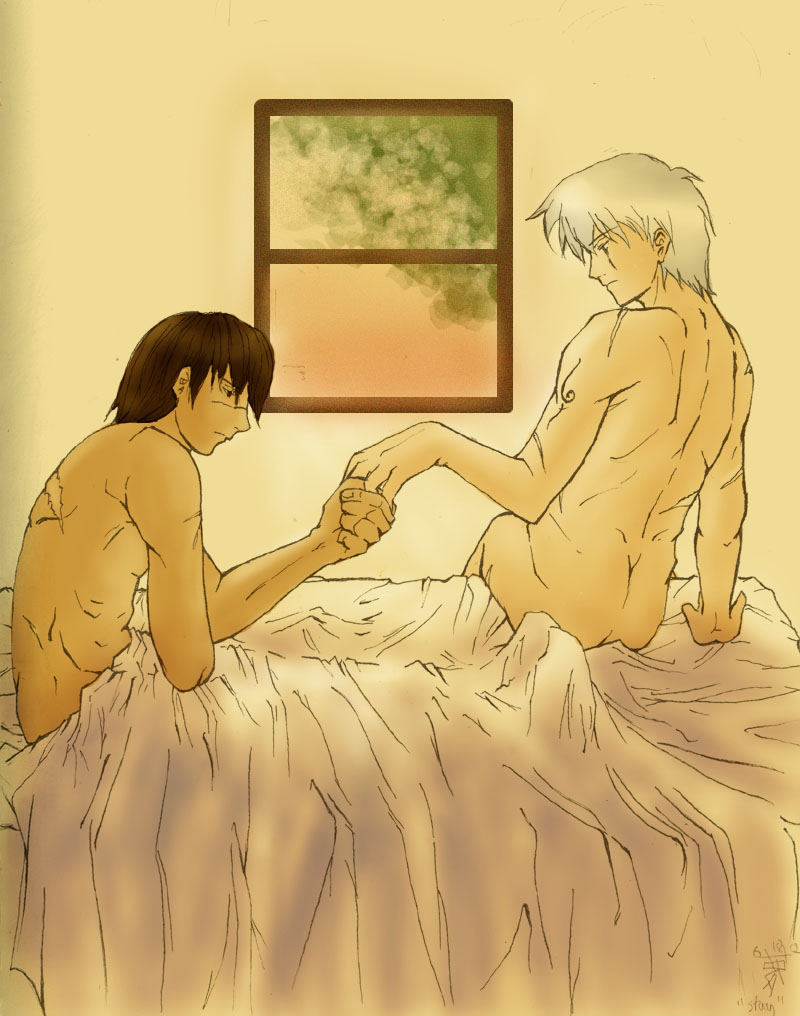 Description
'You don't have to leave right away', he wanted to say. 'It would be all right...if you stayed a little longer now and then.'<br />
<br />
I'm on a mad KakaIru spree right now. Very happy with this one. Especially the coloring. I wanted it to look like early morning. Sun just recently up. Iruka's probably my favorite part, though. The mood I was going for in him really came across.<br />
The perspective on this was a hellion. Trying to make Kakashi appear to be on the far side of the bed, but with his arm back towards Iruka...ye gods. Took forever.<br />
Enjoy the angst and nudity and such.