Uncertain Moment (SaitoxKyo)
Uncertain Moment (SaitoxKyo)
Uncertain Moment (SaitoxKyo)
by
sakayume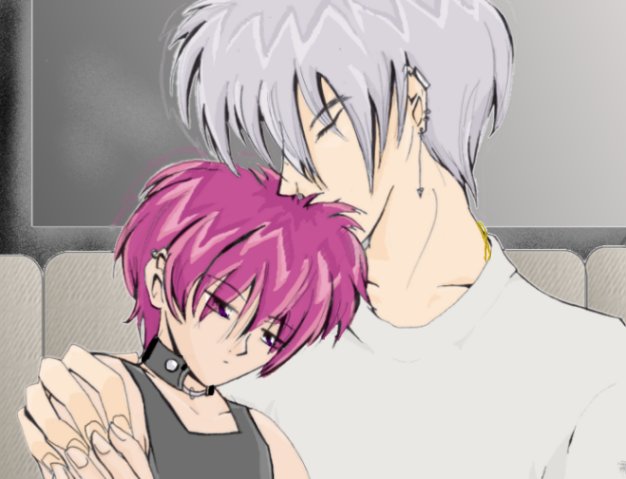 Description
Aaah I love how this one turned out o_o i spent so long on it...look at the inking...<br />
i find it funny that i drew this...cause..I don't know if I'm ever even gonna slash these two (they're from deja vu, my latest manga project) XD; but i like how they look cuddling.<br />
i was considering giving saito blond hair, but i tried it and...o_o; suddenly it looked just like a Yuki x Shuichi pic. and while i love them to death (yay gravi!) this is supposed to be original -.-; so...keeping the silver hair for saito.<br />
hell...kyo does look a lot like shu-chan...
General Info
Comments
8
Media
Unspecified
Time Taken
Reference