mara jade
mara jade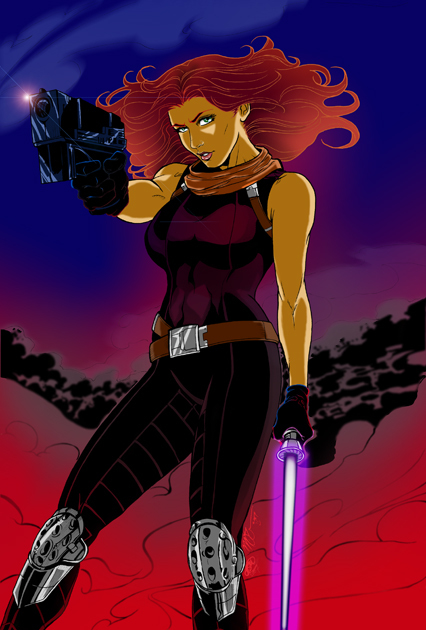 Description
this is mara jade, luke skywalker's wife in the star wars extended universe. she was once the hired gun to the emperor & was actually sent to KILL luke. but you know how it goes when a fine-@$$ red head points a gun @ you...magic!

this is a gift for 1 of our friends of the starwars fanclub, suspicious mind trick.

pencils by my husband, martheus.
awesome inks & kickass colors by moi.