Escape from Team Galactic pg.1
Escape from Team Galactic pg.1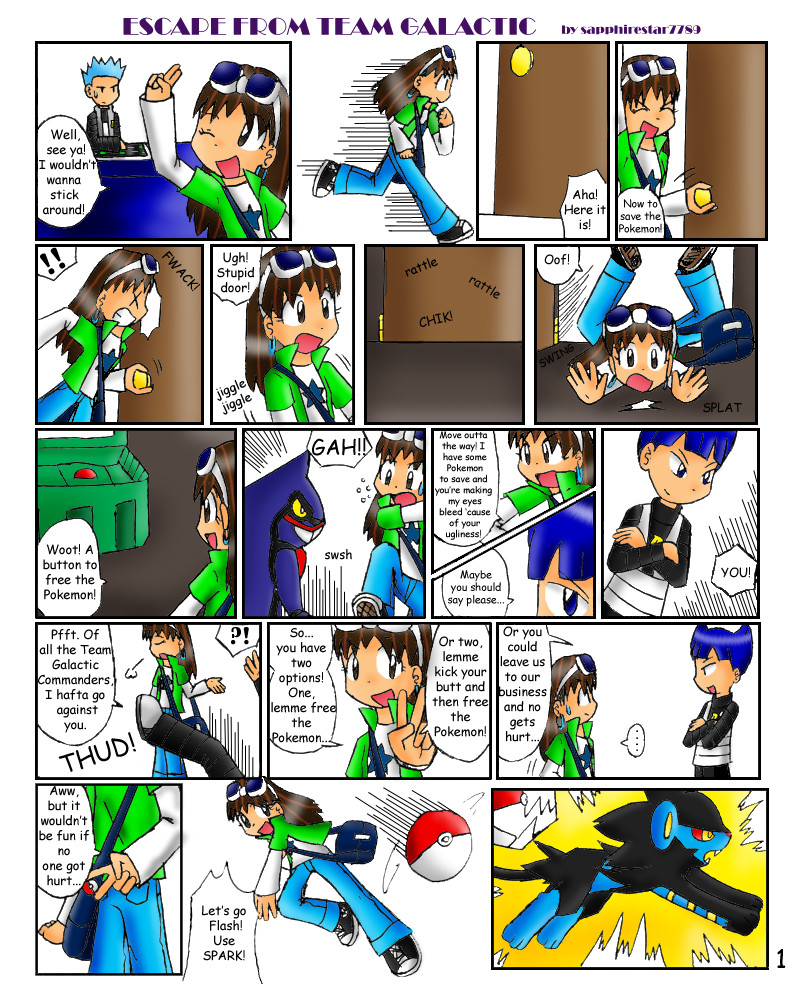 Description
hehe! I loved this part in the game. I know the first page pretty much sucks but the second page is funny. this is when you hafta go into the headquarters and free Uxie, Mesprit and Azelf from team galactic.

Note: I am really this clumsy. I ran into a number of doors in my life and have tripped over air a buncha times.

Flash rocks da house!! Use Discharge! *shock*
Me: cough cough, never mind...
General Info
Comments
18
Media
Other digital art
Time Taken
Reference