Can You Face Your Fears?
Can You Face Your Fears?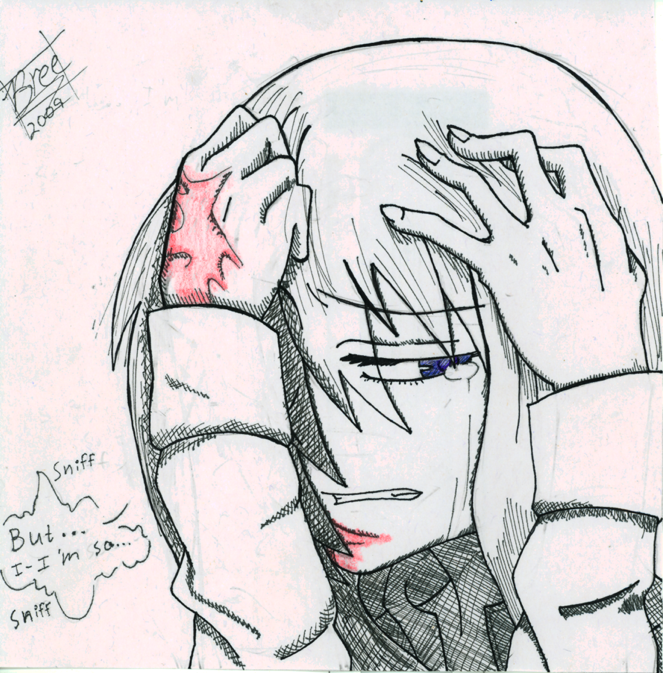 Description
'kay, I started playing a game called Katawa Shoujo. It means "Disability Girls" lol. Anyways, my favorite character is Ikezawa Hanako. She's a burn victim—scars mostly on the right side of her body. Since the fire, she's had a huge complex about her scars and covers her face, avoiding most human contact. Her closest friend is Lily, a blind girl.
So, I drew her. ...yup
Criticize plz
Yay, hope you like it!
http://www.katawa-shoujo.com/
<---the game demo is out and it's free. When the developers are done, the full game will also be free. It's very good :3
~2009~
We <3 you Hanako!
General Info
Comments
20
Media
Ink or markers
Time Taken
2hrs 30 min
Reference