Voltage Redesign? Hoolee crud.
Voltage Redesign? Hoolee crud.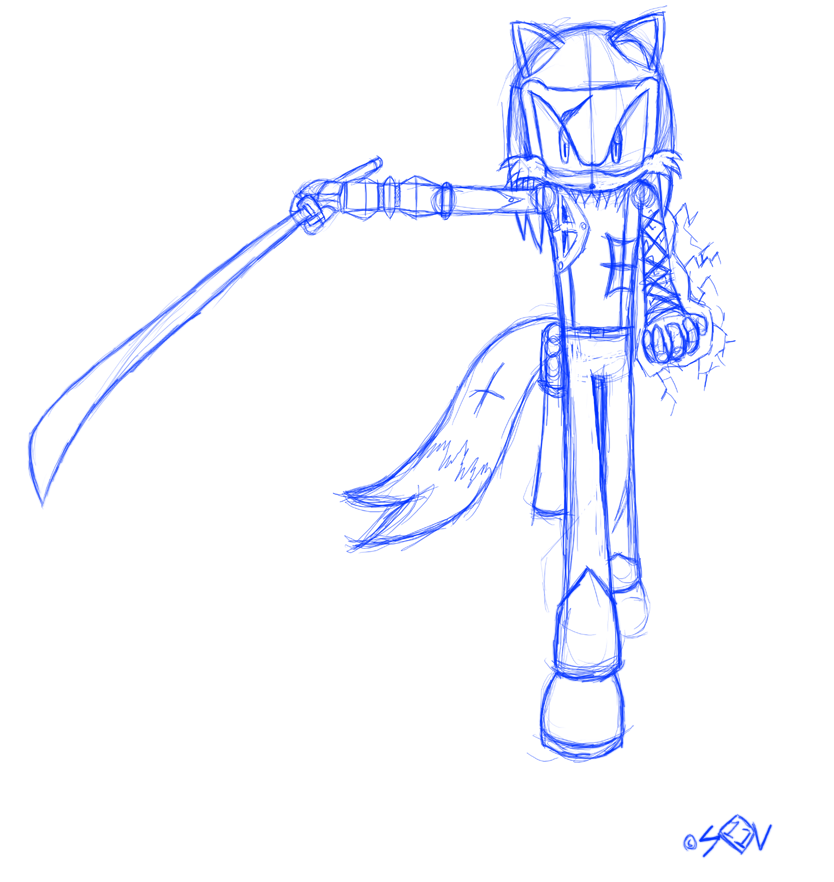 Description
Okay, if you have seen what he looks like from old artwork from way back when (If you dare to look at the pile of crap on here), you'll notice two major changes and a couple minor changes. For those who can't be arsed, I'll point them out.

Firstly; The mechanical arm. This was a bugger to do and shall still be a bugger.
And secondly; The tattoos. You'll notice that the tatts on his arm are kinda crossed over. Well, making lightning on his arm like a tattoo is too bloody time consuming, not that I'm saying I'm lazy, but yeah, there are other things that need to be done. Also, new chest tattoo, well, not new, just something no one's really noticed.

Minor changes
The scars on his face and tail. I moved the face one and added a cross over on his tail.

Thoughts needed by you.

Now, Mikey's always been a samurai since I first designed him, but I've always given him THREE katanas. (One in each hand, one in the mouth) But I've been thinking about just giving him only one katana now. Which you can see, needs straightening. Now I need your opinion. Three swords, or one sword?

If you like it, then favourite it and comment on it.
General Info
Comments
2
Media
Digital drawing or painting
Time Taken
?
Reference
None