Prince of Tennis OC
Prince of Tennis OC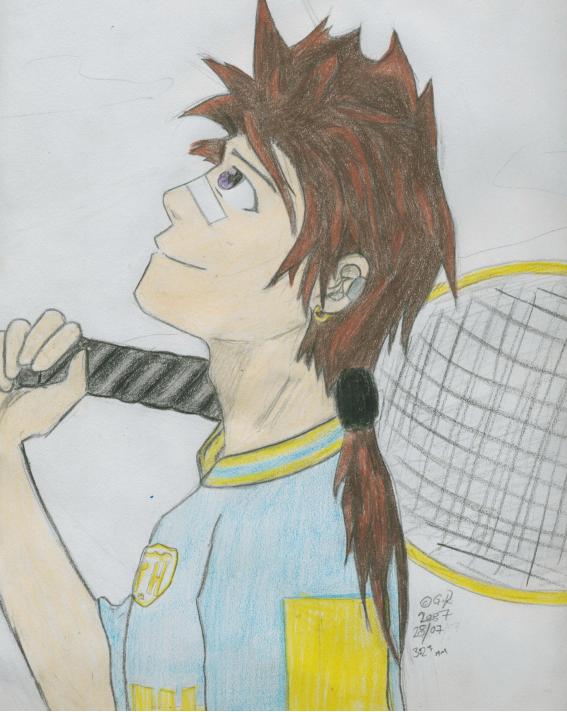 Description
BEFORE YOU COMMENT:
I realise all the faults with this picture. so don't bother commenting on the:
-body preportions
-arm length/size
-pony tail
-neck
-ear
(though you can, if itll help me =D)
>_> which is basically the whole picture. If you have anything to add, that would be GREAT.
OH. and
-tennis raquet/racket
--
The main thing I wanted to focus on was the face. Iv been having alot of trouble with heads, jaws and noses. But I recall the reason for this picture was the tutorial I was playing with (If you wanted the url just ask) And it was majorly helpful, I think.
Iv been into TNO for a while now, but in MY opinion, they're so fuggin hard to draw. I don't know how you people do it. That includes the uniforms. The uniform I drew on him was just for fun, since I didn't want to copy any of the other teams' uniforms. Its a crappy uniform, I agree.
ON ANOTHER NOTE... FAC, love the new look :3
This is Gorya~
God I hate how I draw my raquets...
BTW:
As of yet, he does not have a name. Suggestions would be great.