Yes, I'm a viking
Yes, I'm a viking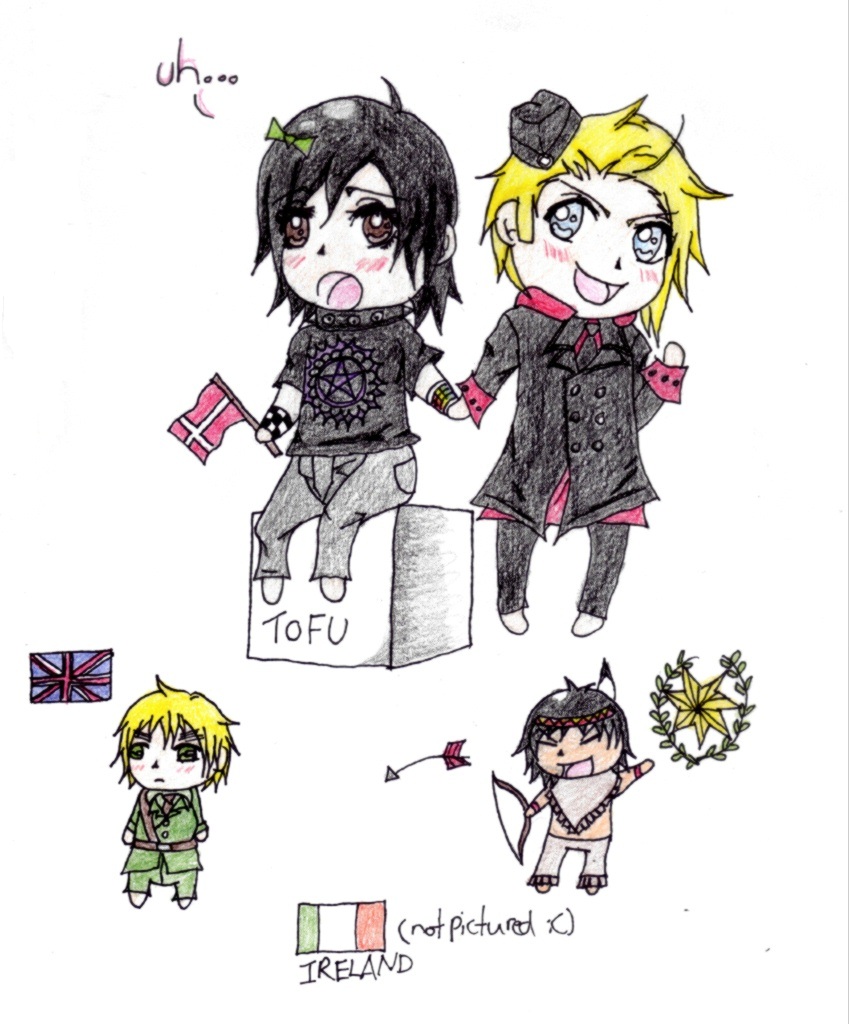 Description
...okay, not really. xD
I was bored waiting for my parents to get back from the store with my candy so I DOODLED!...I tend to think about my lineage a lot, so I drew me and all the countries from Hetalia I'm related too....or something like that. *fails at explaining things* =.=

Obviously the majority of me is Danish. Well that and Irish, buuuut as it seems Ireland has yet to appear in Hetalia. >.> I have a little English in me and a little Native American (I'm pretty sure Cherokee =.= )...yeah so I drew my OC, Native America down there shooting an arrow at England. :3
and that's me at the top being the airhead I am with Denmark ranting about pointless stuff.