dilly vs. van =D
dilly vs. van =D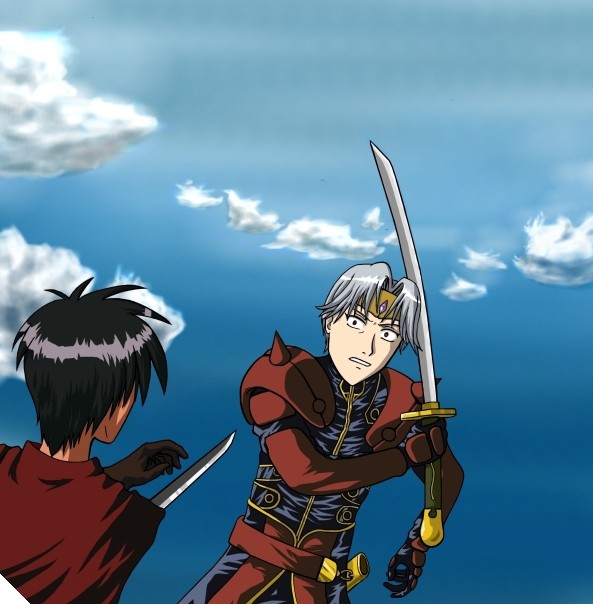 Description
it has been a while since I sent my last pic, it´s just that my computer is sucking so much =O<br />
for example I don´t know why the corner of the pic is white, it just turned white as I save the pic, tztztz =P<br />
anyway, I still love escaflowne, it´s an awesome anime, the best!! and dilandau is the best villian ever!! yeeee!!
General Info
Comments
1
Media
Unspecified
Time Taken
Reference