For Kittengirl~*
For Kittengirl~*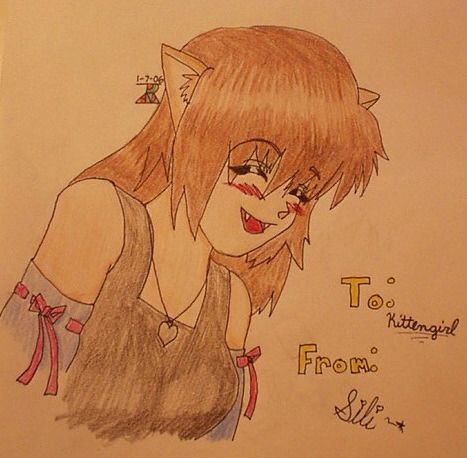 Description
I hate my room's lighting...>_<<br />
I so totally hope that you enjoy this, Kittengirl. I would have had it on sooner but my mom didn't let me use her comp until tonight... So yea.<br />
...<br />
Did it with my good ol' crayola colored pencils and everything...<br />
...<br />
please comment and such...