Sleeping With Biskit
Sleeping With Biskit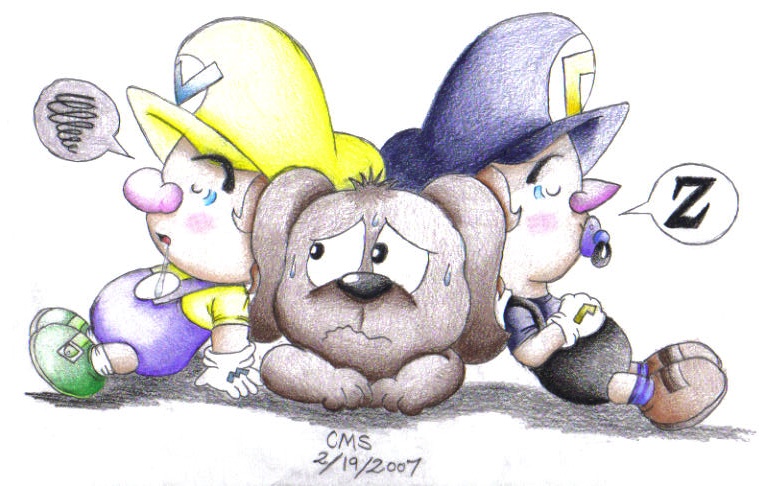 Description
Just so you know, I made up Biskit. He's Baby Wario and Baby Waluigi's dog (but he's mostly owned by Baby Wario)

Biskit is a very timid dog who is afriad of everyone and everything. He got this way because of the way Baby Wario treated him! Such torture as pulling his tail and ears, sitting on him like a horse (or a Yoshi), nearly choking him to death with his collar and leash, and some other stuff.

In this pic, Biskit is nervously watching Baby Wario sleep. The spiral cloud indicates that a nightmare is taking place. He's hoping the Baby Wario does NOT wake up anytime soon!
General Info
Comments
7
Media
Colored Pencil / Crayon
Time Taken
35minutes
Reference
colored pencil/pencil