Umi and Numa
Umi and Numa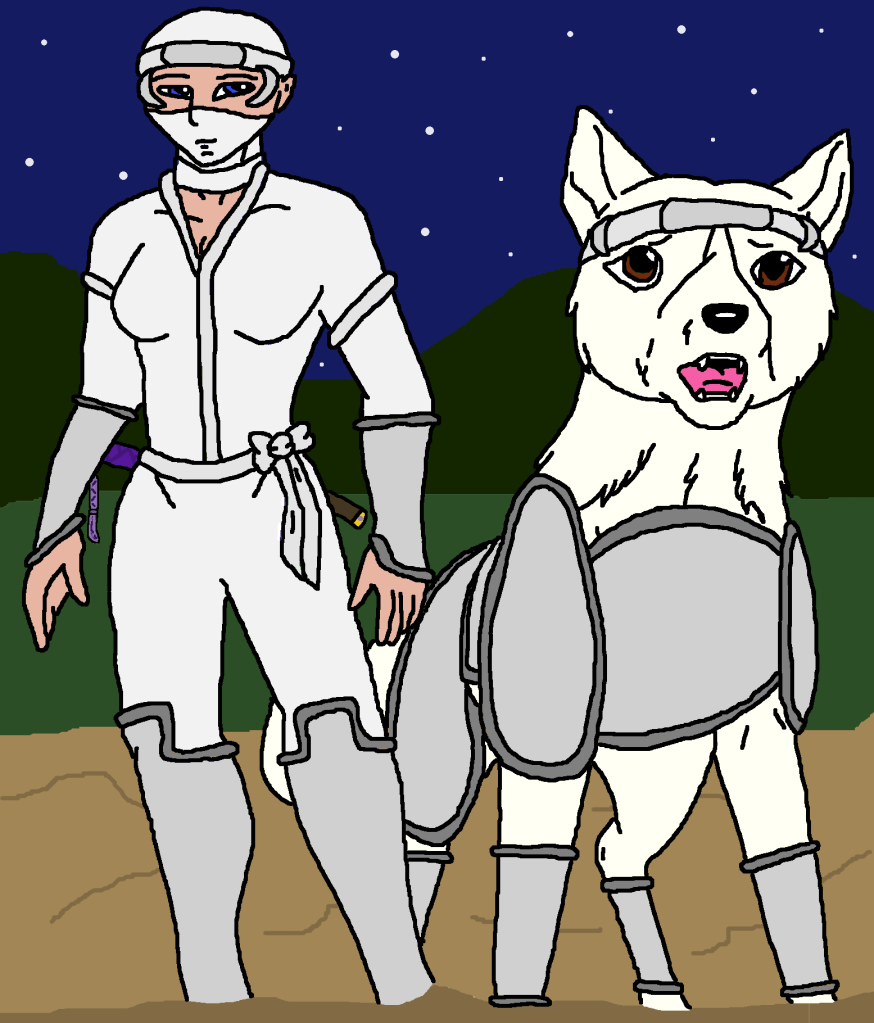 Description
and again, this was Not drawn by me. I used a female template on the same site as I did with the male one for Ryoushi. and the dog was drawn by my good friend Gemini.

as promised here is the older version of my OCs Umi and her dog now named (big thanks to Grugonk) Numa witch means Pond.
I did not draw any weapons on her as I am not sure what weapons she will prefer at this age, she is on the other hand a good Archer thanks to her brother's help.

EDIT:
okey so I got sick and tired of seeing how the printer had killed the color of this picture and I finally got around to do something about it.
Usually I have used paint to do things like this but this time I upgraded and used Gimp, and layers for once. I am pretty pleased how this came out now as I got the colors a lot more right this time around and also added a some what quick background for it.. Umi also got a small Katana behind her back finally. she got this blade on the day she earned her Headband, and it belonged to her late father, also a Ninja of the white dog clan. she can use a lot of other weapons to but here she only got that one..
General Info
Comments
5
Media
Colored Pencil / Crayon
Time Taken
a couple of hours
Reference
colored lineart