Teacup and FullMetal
Teacup and FullMetal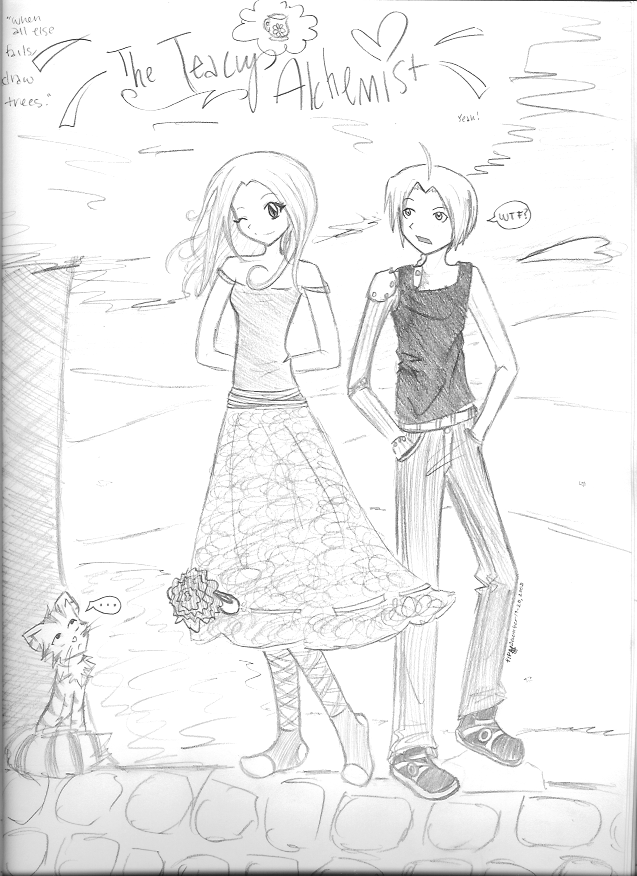 Description
((Another piccy that teacup scanned at my house. And yes, that is the Cheshire cat. Whatever, I'm just rambling... you'll have to wait for Pip to comment and stuff...))

As previously stated, Kitsune-chan, you are my hero. I want your scanner (even if it is eefil).

Let me get this out of the way before I say anything else:

I CANNOT DRAW ED'S AUTOMAIL TO SAVE MY LIFE. (I did this picture and my 'Crazy Fangirls' picture purely from memory, which is why it's so OFF.)

AUGH.

...Yeah. Don't ask why the Cheshire Cat is there. It's a mix between an inside joke and... just... me being stupid.

Yeah. My character for FMA is the Teacup Alchemist! Of course, it's not her real title. Her real title is the Thief Alchemist. (Yunno, like how Armstrong is the Strong Arm Alchemist, but he probably should be the Sparklie Alchemist.)

... O_o;;; My mind frightens me.