Coffee shops? We don't DO no damn coffee shops
Coffee shops? We don't DO no damn coffee shops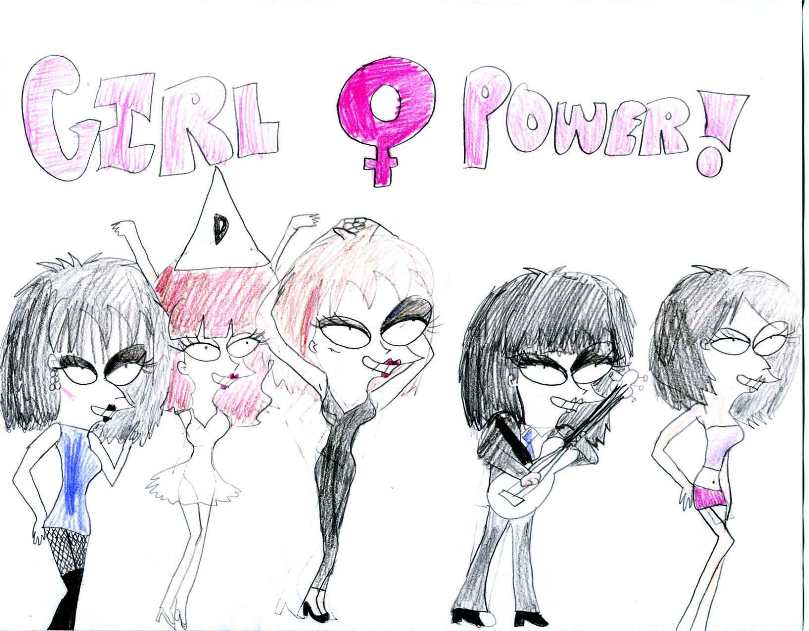 Description
Here's my very last girl power picture.

Have you noticed how so many "girl power" artists like Jewel and Michelle Branch are Lilith Fair, sleepy type music that sounds like it should be played in coffee shops? You know how I feel about copy shops...hate 'em! Coffee shops are for yuppies. Yuppies ruined my favorite city (New York City).

No need to worry though. Here are some girl power artists who will NEVER be played at a local Starbucks near you. The women are Siouxsie Sioux (Siouxsie & The Banshees), Kate Bush, Pat Benatar, Chrissie Hynde (The Pretenders), and PJ Harvey.

PLEASE COMMENT!!!!!!
General Info
Comments
1
Media
Colored Pencil / Crayon
Time Taken
Reference