Stand By Me
Stand By Me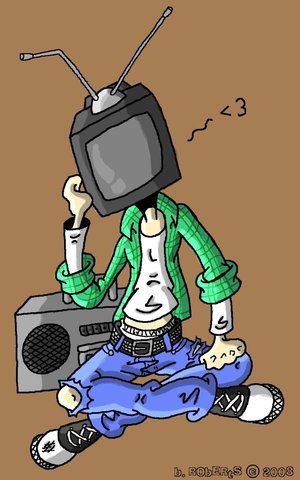 Description
"When the night has come
And the land is dark
And the moon is the only light we'll see
No I won't be afraid, no I won't be afraid
Just as long as you stand, stand by me
And darlin', darlin', stand by me, oh now now stand by me
Stand by me, stand by me
If the sky that we look upon
Should tumble and fall
And the mountains should crumble to the sea
I won't cry, I won't cry, no I won't shed a tear
Just as long as you stand, stand by me
And darlin', darlin', stand by me, oh stand by me
Stand by me, stand by me, stand by me-e, yeah
Whenever you're in trouble won't you stand by me, oh now now stand by me
Oh stand by me, stand by me, stand by me
Darlin', darlin', stand by me-e, stand by me
Oh stand by me, stand by me, stand by me"
http://www.jdrproductions.com/AudioBenEKing/01StandByMe.mp3
It's funny how the title of this came to be. This was, surprisingly, not based on this song. I was drawing Milt randomly while watching the movie "Stand By Me". Anyway, At the end of the movie, the song came on in the credits and I had just completed the pic, and it occurred to me that the song was probably something Milt would listen to anyway. :D Thus you have the title. XD
I actually have nothing to say about the pic itself, other than I wasn't gonna draw that God-forsaken boom box in there until I noticed he was propped up on midair. XD He needed something to hold him up...
General Info
Comments
3
Media
Other digital art
Time Taken
Reference