Screw The Pineapple
Screw The Pineapple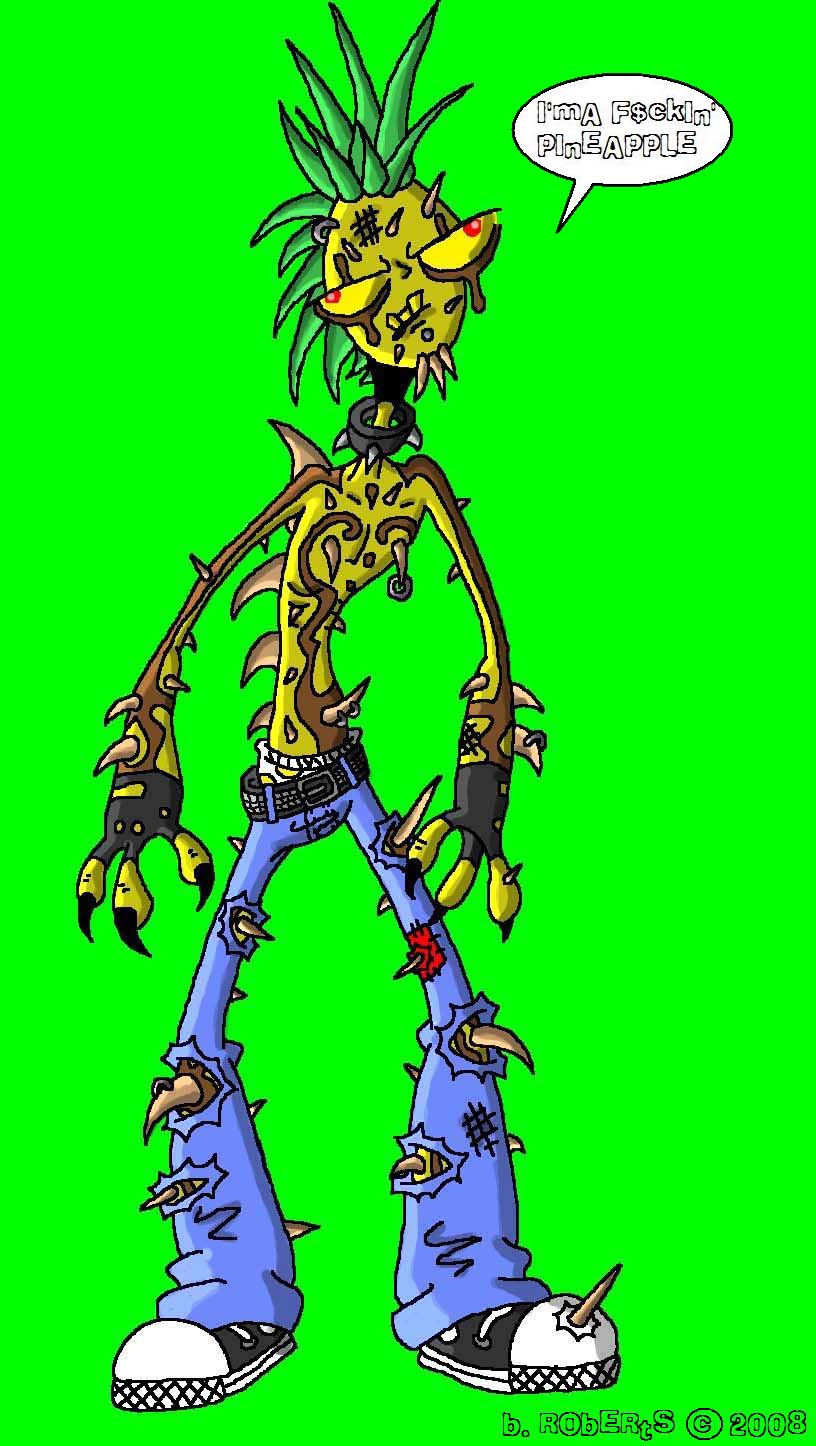 Description
For
http://queen-dedede.deviantart.com/
's Sweetsville project thing. :D
Okay! So here's the info on my demented pineapple man. :D
Name: Screw The Pineapple (he probably has a real name, like the one his parents gave him, but he doesn't tell anyone)
Age: 20
Gender: Male (though a pineapple with a penor still freaks me out, I'll admit)
Race: Pineapple (in case you haven't figured it out by now XD)
Whatever else: Screw was born into a health food family, being a fruit and all, but went to the "dark side" when he tattooed his entire body with chocolate, making him the fattening but always tasty chocolate covered pineapple. :D His family has since turned their back on him. He now resides as a member of the resistance. Not that he's really good at it...he's kinda stupid in case you couldn't tell. XD
He got the name Screw in high school when he attempted to pierce his lip with a screw he stole from a door. Needless to say, it didn't work out, but the name stuck.
His next fun-fun body manipulation attempt was to carve the word "Screw" into the back of his head. It has since healed, as well as gotten covered up by his crazy hair, but the "S" is still pretty visible if you look hard enough.
He used to be in a passionate affair with a chocolate covered strawberry, but things got tragic when they tried to take their relationship to the next level, due to his spikey body...
He doesn't like to talk about it. XD