Shoop
Shoop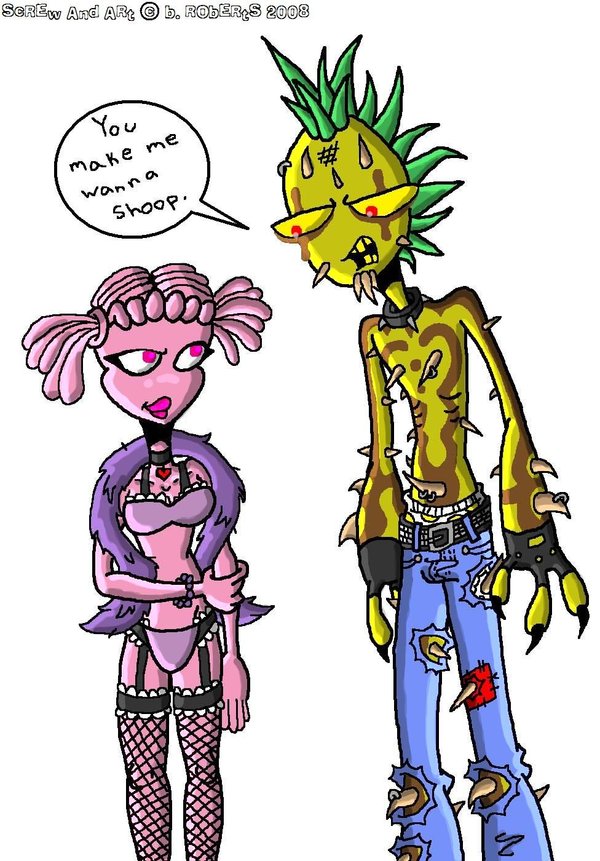 Description
Aw, man, Screw! Don't "screw" this one up!
XD Yeah, this little lady there is Huli, and she originally can be found here
http://www.furaffinity.net/view/1613919/
drawn by her original creator, whom she belongs to. :D
Anyway, she's a licorice lady, meaning her flesh is stretchy and pliable...not easily harmed by Screw's spikey body. He's gonna wanna keep her. ;) The best part is, she's strawberry flavoured!
She's not letting her guard down yet though, he'd better learn to make nicer comments. XD
Other than Huli, everything else is mine. ^^
His saying comes from "Shoop" by Salt-N-Pepa:
http://www.fap7.com/mp3s/snp-shoop.mp3
It's better than his usual pick up line, "La serpiente de mis pantalones es muy grande." meaning "The snake of my trousers is very large." XD
General Info
Comments
2
Media
Other digital art
Time Taken
Reference