Josh the Narwhal
Josh the Narwhal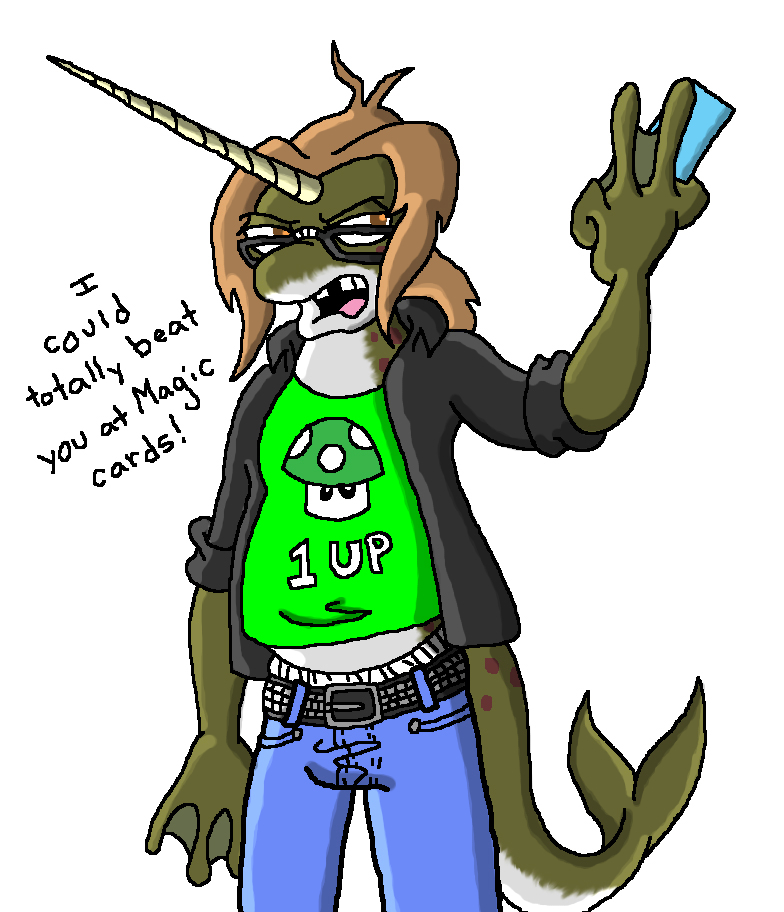 Description
Something inside me said, "Draw a narwhal!" so I did. Then I named him Josh. :D
Don't know what a narwhal is? Here ->
http://www.animalpeoplenews.org/gifs/narwhal.gif
Anyway, Josh here is one of those nerdy, comic book convention kinda guys. He knows way more about X-Men than you'll ever know, and he could totally beat you at Magic Cards. Totally. XD
Things I need to mention:
- I know narwhals have their horns on their noses, but it just looked better on his forehead.
- He has his hair back in a ponytail, it's just hard to tell from this angle.
- His blowhole is on the back of his neck.
Yep. Anyway, it's not that great of a drawing, because I was just designing him, but be prepared to see more Josh soon. :D
Ooh! And for the record, he sounds like Paulie "Wheels of Fury" Ryan from Tony Hawk's Underground 2! Because I said so. XD