Jesus loves me, this I know...
Jesus loves me, this I know...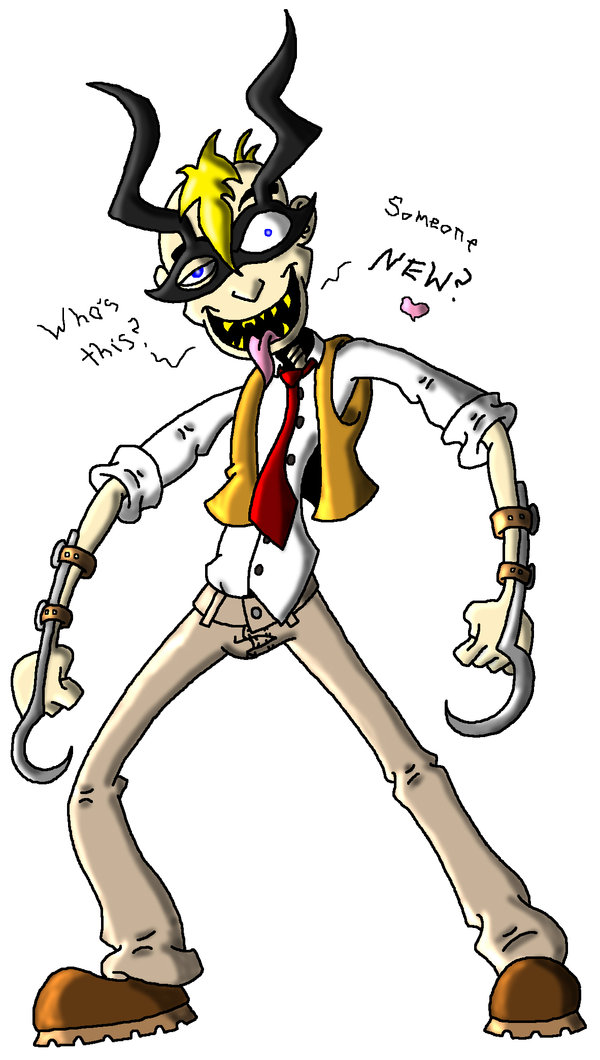 Description
Oh jeez, not again. XD Yeah, so I've come to find that I express my love of video games by drawing ugly little bastard characters I hardly use based off of the various monsters you face...
Thus, with my Bioshock obsession I have made Carnegie here. 8D He's a spider splicer, one of the many kinds of foes you will face if you've never played that game before. XD There's various types of splicers, including leather head splicers, Houdini splicers, and thuggish splicers.
His words come from this part here:
http://www.youtube.com/watch?v=2js9VFoPso4&feature=related
(I know it's not exactly what he says, but it's close. XD)
Title comes from this part:
http://www.youtube.com/watch?v=QOYtLapnvRU
and the fact you often catch random splicers walking around singing it and talking to themselves...before they notice you and violently attack, anyway. XD