Ragdoll
Ragdoll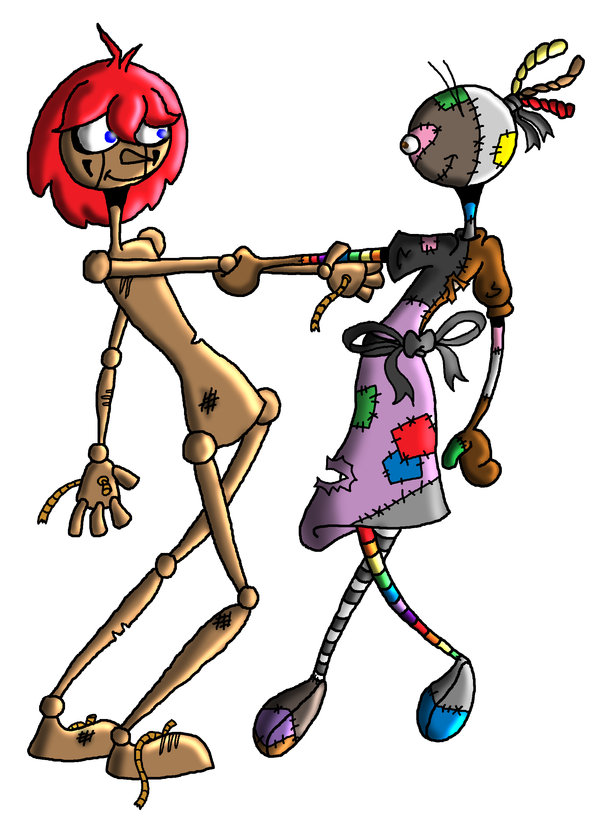 Description
"Rag Doll, livin' in a movie
Hot tramp, Daddy's little cutie
So fine, they'll never see ya
Leavin' by the back door, man
Hot time, get it while it's easy
Don't mind, come on up and see me
Rag Doll, baby won't you do me
Like you done before"
XD So I was listening to Aerosmith today and made Mourning a girlfriend. :D She's, obviously, a ragdoll. Her name? Uncreatively, Raggs. It's a name given to her by her original owner. After a while, the little girl who owned Raggs decided that Raggs was becoming more creepy-looking than cute, and threw her out.
I haven't decided how she became enchanted yet, nor how she meets up with Mourning, but that'll all come in due time. XD
There's all sorts of things wrong with this pic, mostly because I set out to draw him throwing her around, like, swing dancing or something. But it didn't work out. -_- Also, she's too big. I intend for her to be a bit smaller than him...
For hot marionette on ragdoll action go here ->
http://thewayoutwonder.deviantart.com/art/Something-s-missing-132524228
XD
General Info
Comments
8
Media
Other digital art
Time Taken
Reference