Number Twelve
Number Twelve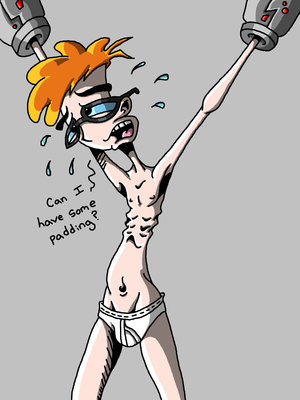 Description
"This time has been duly noted and will be deducted from your salary"
FFFFFFF...you guys. Don't let me watch my childhood favourites. I'll just ruin my previous image of them...
I have SO MANY more important things I should be drawing instead of crappy fanart of Number Twelve (future Dexter) from Dexter's Lab Ego Trip.
BUT I AM DRAWING IT ANYWAY. How often do I get to torture other people's characters and still be canon otherwise? XD
If you're lost, try watching 5:54 of this:
http://www.youtube.com/watch?v=TEsy4Gjhgvw
Dexter looks weird in my style. >_<
General Info
Comments
8
Media
Other digital art
Time Taken
Reference