All Spliced Up
All Spliced Up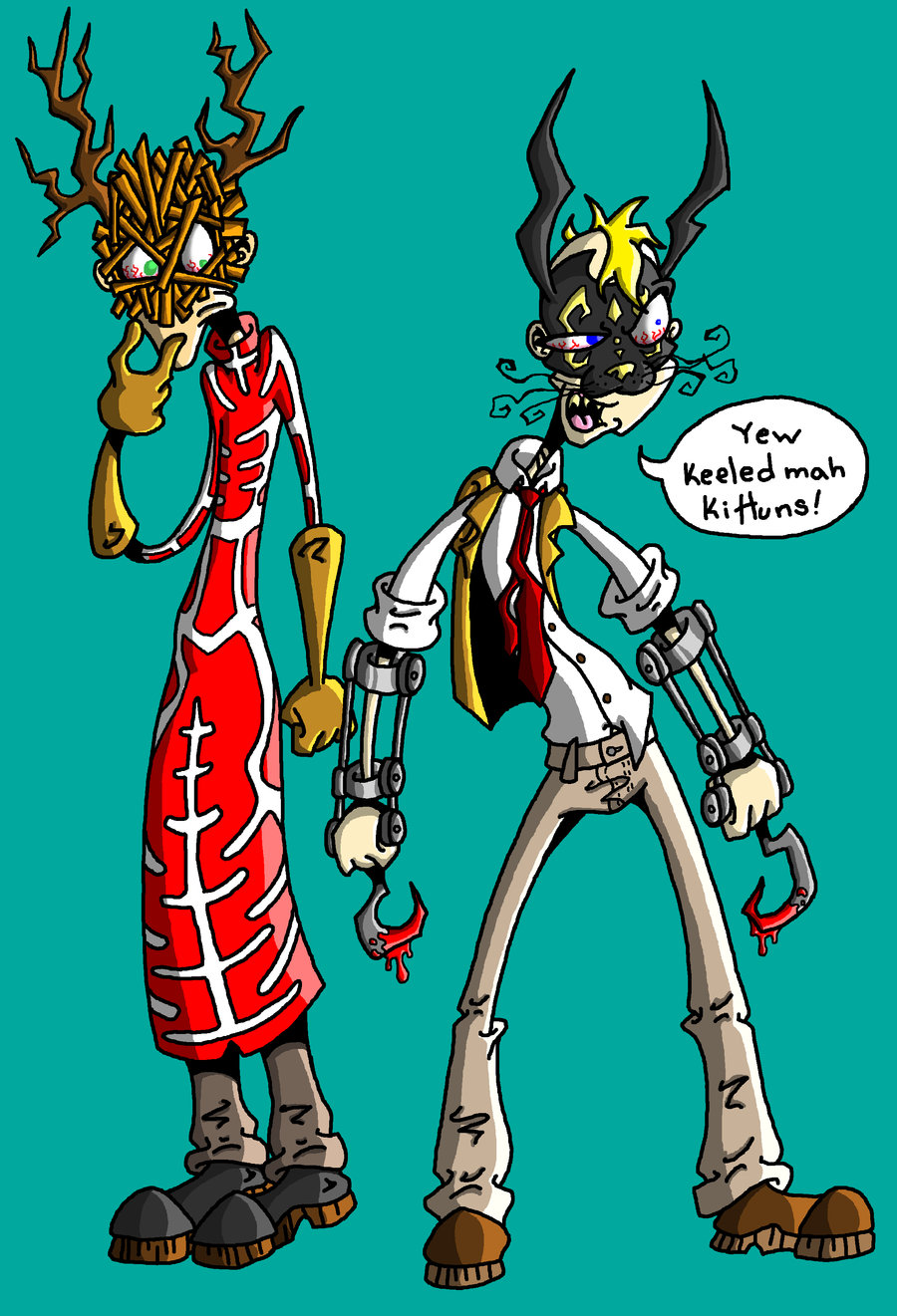 Description
What the tit biscuit? No Bioshock category? REALLY? Oh, well...
Anyway, OMG IS THAT CARNEGIE?! Yes, yes it is. Truthfully, I never thought I'd draw him again. Now here he is with a makeover (at the time I drew this...he's WAY cooler now!) and a new friend. XD
In case no one remembers, Carnegie is my Bioshock fan character, and a spider splicer at that. The dude next to him is Twiki, a Houdini splicer based off of an actual splicer in the game. This splicer, to be exact:
http://www.youtube.com/watch?v=whe8xOWjGb8
I know splicers normally fight each other rather than hang out, but it's fan art. XD What can you do?
Oh, and as for the "Yew keeled mah kittuns!" thing, it was a line Silas Cobb said once while we were fighting him. It doesn't make any sense with Carnegie saying it, since Cobb called his dancers his kittens, but it makes me giggle none-the-less. It's kinda become an around the house meme, really...
Not that it needs mentioning, but the title comes from the Bioshock soundtrack:
http://www.youtube.com/watch?v=OF3617i_h_k