Stump
Stump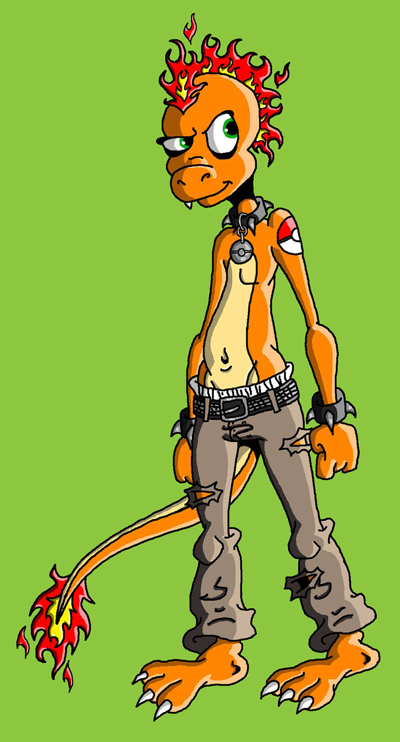 Description
Name: Stump
Species: Charmander
Sex: Male
Level: 7

Stump is named so for the fact that he is so short. He is very disgruntled about this and wishes to be a bigger pokemon like his evolved counterparts charmeleon or charizard. Truthfully, Stump is the right size for a charmander, but he hates his size anyway.

His best friend is Sad Sack the medicham. Sort of. Sad Sack (or just Sad as Stump usually shortens it to) is only Stump's friend because Stump won't leave him alone. Otherwise Sad is apathetic to the situation.

His worst enemies are Break the charmeleon and Slam the raichu. They only pick on him because he gets mad so easily. This is why they never pick on Sad. He's apathetic to that situation too.

God help them all when Stump evolves...
General Info
Comments
5
Media
Other digital art
Time Taken
Reference