Sad Sack
Sad Sack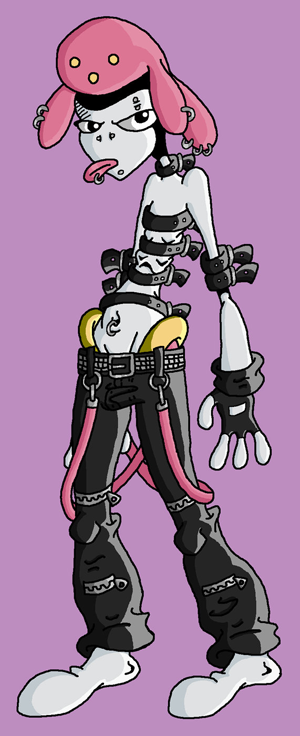 Description
Name: Sad Sack
Species: Medicham
Sex: Male
Level: 50

Sad Sack, normally shortened to Sad, is in a one-sided friendship with Stump the charmander. In most cases Sad is apathetic or neutral, but he does have a tendency to get in a bad mood easily and hate someone, ultimately taking side against them. His only legitimate friend is October the umbreon, whom Stump doesn't like nor is liked by.

His clothing tends to be very bonadage gear-looking, which disgruntles those who meet him for the first time. He's actually asexual and doesn't care for kinkiness or anything else. He's just really into the look of leather, straps, and chains...

BTW, those belt-looking things on his body are connected in back.
General Info
Comments
5
Media
Other digital art
Time Taken
Reference