Sister units...
Sister units...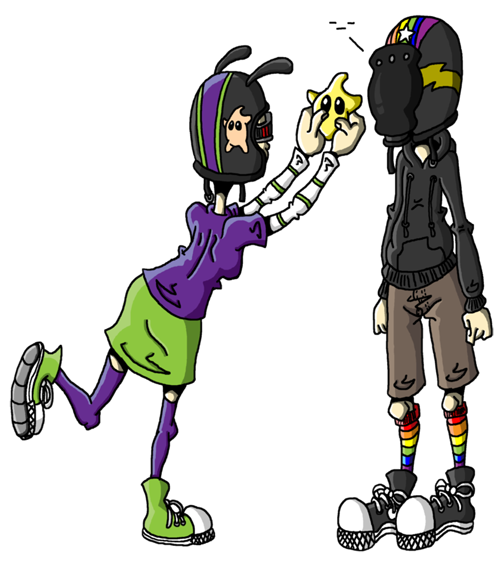 Description
I forgot to mention earlier, but my cousin
CoconutLimeDree
made Binary a "sister unit" for him to look after and teach the ways of humanoids to.
KeroTheStrange
made Binary a boyfriend too, named
Zenith-Point
, but we'll get into that later. XD
ANYWAY,
NeutronStarr
here was obsessed with lumas from the Mario franchise, while Binary could care less. XD So he isn't impressed when she tries to show him her plushies.