You never know...
You never know...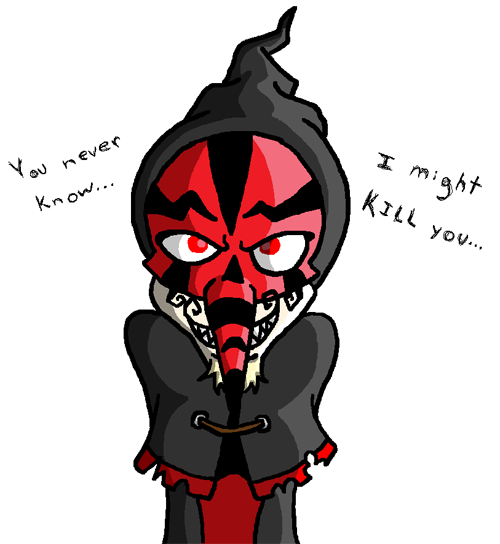 Description
I meant to post something sooner concerning this, BUT I HAVEN'T. So here's a long, complicated story on a small, crappy picture.
So anyway, I'm starting this massive steampunk-ish RP on
this
website. I WOULD LIKE YOU TO JOIN. And when you do, you'll get to meet this bastard. And he might try to kill you, though I think RP rules dictate that he can't kill you (or rather your characters, really) without your consent. XD
But yeah, I probably would have advertised this with a better picture, but I haven't made one yet. So there. I guess that wasn't as long and complicated as I thought...