I hope I cut myself shaving tomorrow
I hope I cut myself shaving tomorrow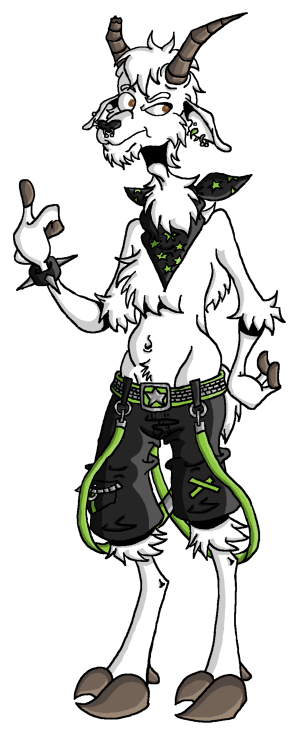 Description
If you get why the title is funny, you win.
Okay, so this is my latest abomination, Grainger (named after Grainger County in TN). He's a
mountian goat
. I was inspired to make him today while admiring the taxidermy in Smokey Mountain Knife Works (in Sevierville TN). Mostly due to looking at
this
and falling in love with and buying
this
.
I'm not sure what to use Grainger for just yet, but his personality is pretty much being a dick. I would really like for someone to make a nice little sheep to match him and RP with me. They can be a mate or a friend, I don't mind either way. I dunno if anyone would be interested in that though. XD
Like with most new characters, I guess we'll just have to see how things go.