Scream
Scream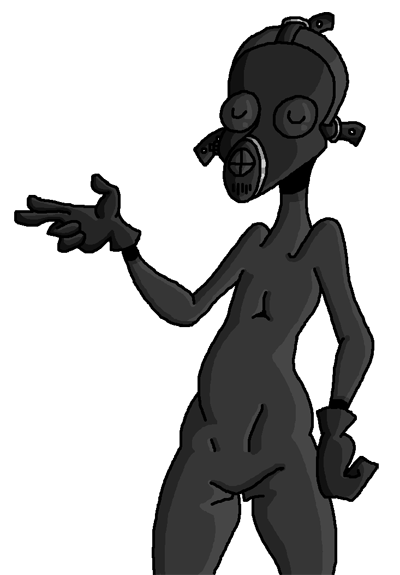 Description
Name: Scream
Race: Unknown/human
Age: Unknown
Sex: Unknown/male
Build: Short, slim build
Eye color: Unknown
Hair color: Unknown
Orientation: Asexual
Status: Single
Likes: Violence, (PENDING)
Dislikes: People who think they're more badass than him (even if they are), (PENDING)
Personality: Smartass, never serious unless he's killing someone…and that's usually accompanied by a sick joke or pun, (PENDING)
Family: Unknown
Love interest: None
Friends: Pending
Acquaintances: Pending
Enemies: Pending
Theme song:
Shut Me Up
by Mindless Self Indulgence
Whatever else:
- Was once a pretty great assassin and bounty hunter, now works as an informant.
- Uses his unknown gender to an advantage, flirting with either gender to get out of situations…though he's not that sexually pleasing physically or personality-wise. He's also know to be asexual.
- Speaking of unknown gender, he is assumed male particularly due to the fact he refers to himself through masculine terms, and accepts being called by such. This may be to further confuse people though...
- (PENDING)
- (PENDING)