Victintwo
Victintwo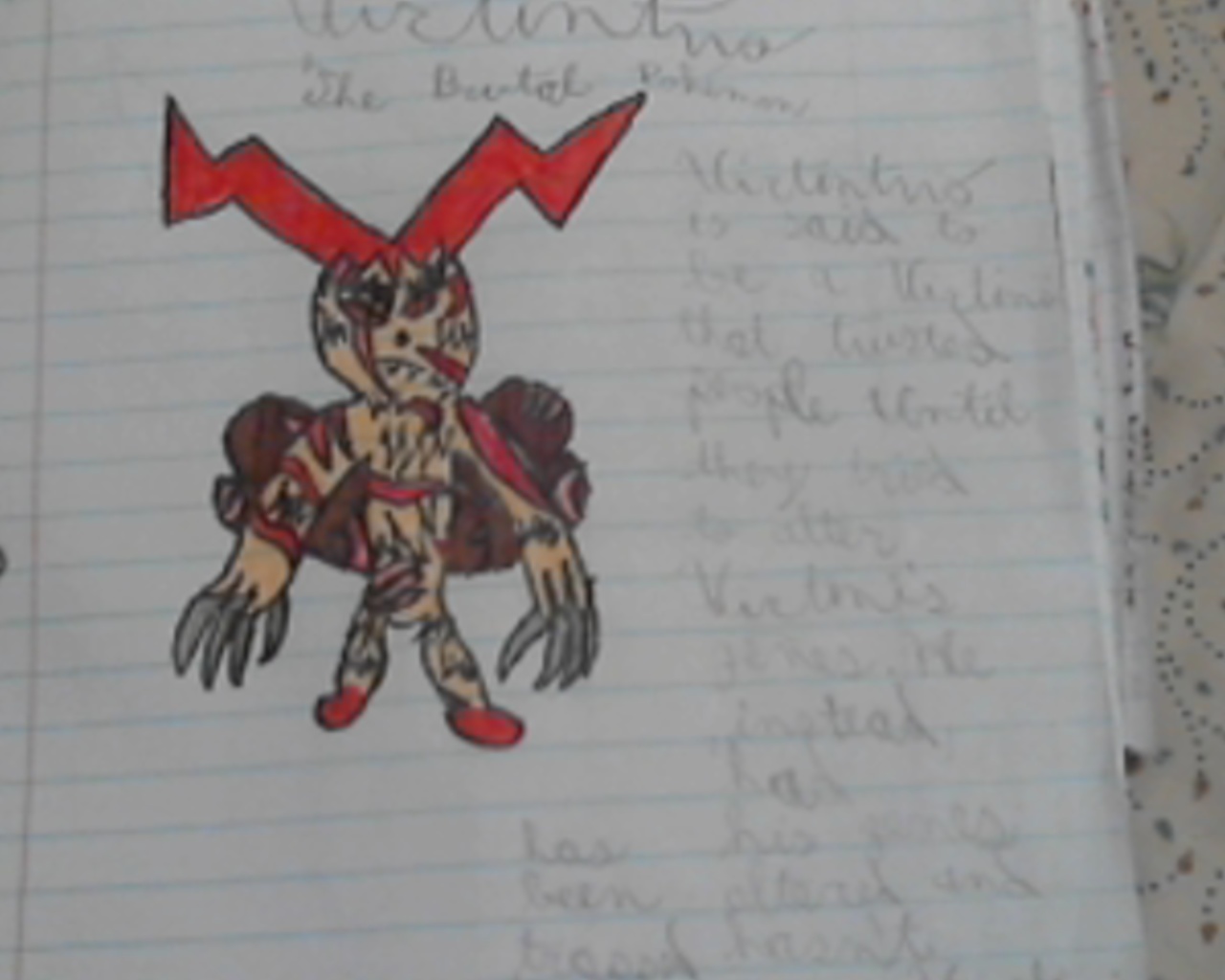 Description
Something I'm going to say before the Pokedex entree:
Victintwo's scars mostly came from 1 or 2 months earlier when scientists tried to see if Giratina had changed.Of course, he hadn't.Right before it closed, out of anger purely at the world, Victintwo charged in.Two weeks later, the scientists reopened it and found Victntwo with many scars and Giratina laying on the ground without a scratch on him.Let me just clarify why Victintwo was mad.1: Seperated from Victini.2:He saw the Sword of the Veil(Eindoak Town Casstle) go into space and come back down a few minutes later in a dream and he thougt she was dead.3:He didn't look like the cutest or pretiest, even before the scars.

Victintwo
The Brutal Pokemon
It is said to have trusted others as another Victitni until scientists tried to alter our current day's Victini's genes. He instead had his altered into Victintwo.He hasn't seen Victini for hundreds of years because he is ashamed of how he looks.Also, because Victini has been traped in Eindoak Town and him in Aindoak City.