Me & My friends (coloured)
Me & My friends (coloured)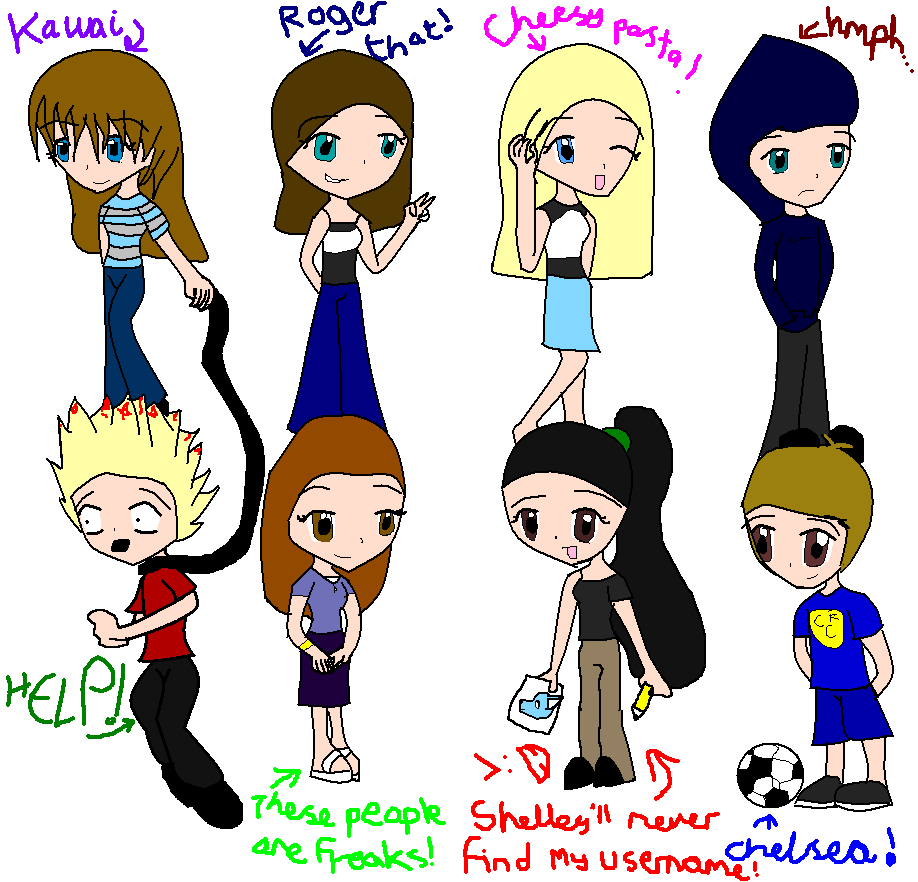 Description
This is the coloured version of Me and my friends.
 
Order again..
Top line left to right:
Me (Shelley)  Tanya  Sam  Chris
Bottom Line left to right:
Paul  Leanne   Abigail   Tom
 
As I said before 1 more friend will be getting a picture but seperate because it would be better
 
In case your wondering why Paul has red in his hair is because once in year 6 , he and his mum were painting his room and she accidently put the paintbrush on his head thinking it was the paint pot! XD  It didnt come out for ages! lol  Paul is always in trouble.
 
Anyways,
Please comment...
General Info
Comments
3
Media
MS Paint
Time Taken
3 days
Reference