Sweethearts 009x003 (for Chibi Overlord)
Sweethearts 009x003 (for Chibi Overlord)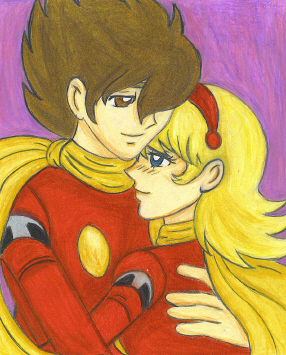 Description
Hey Chibi Overlord, here's your request. Sorry it took so long, I hope you like it. <br />
I always thought they made a great couple. They're so cute! I didn't have that much trouble drawing them. Just trying to find out how I wanted to do this was the trouble. I don't know why? <br />
I wanted to get it done for Valentine's Day since it felt appropriate. But, I ended up getting sidetracked yesterday.<br />
<br />
Also, it's pretty sad how Cyborg 009 got cancelled. I really liked the anime. It sucks how that happened ;_; <br />
Anyway, enjoy!
General Info
Comments
6
Media
Unspecified
Time Taken
Reference