Seto Kaiba's Entertainment Segment
Seto Kaiba's Entertainment Segment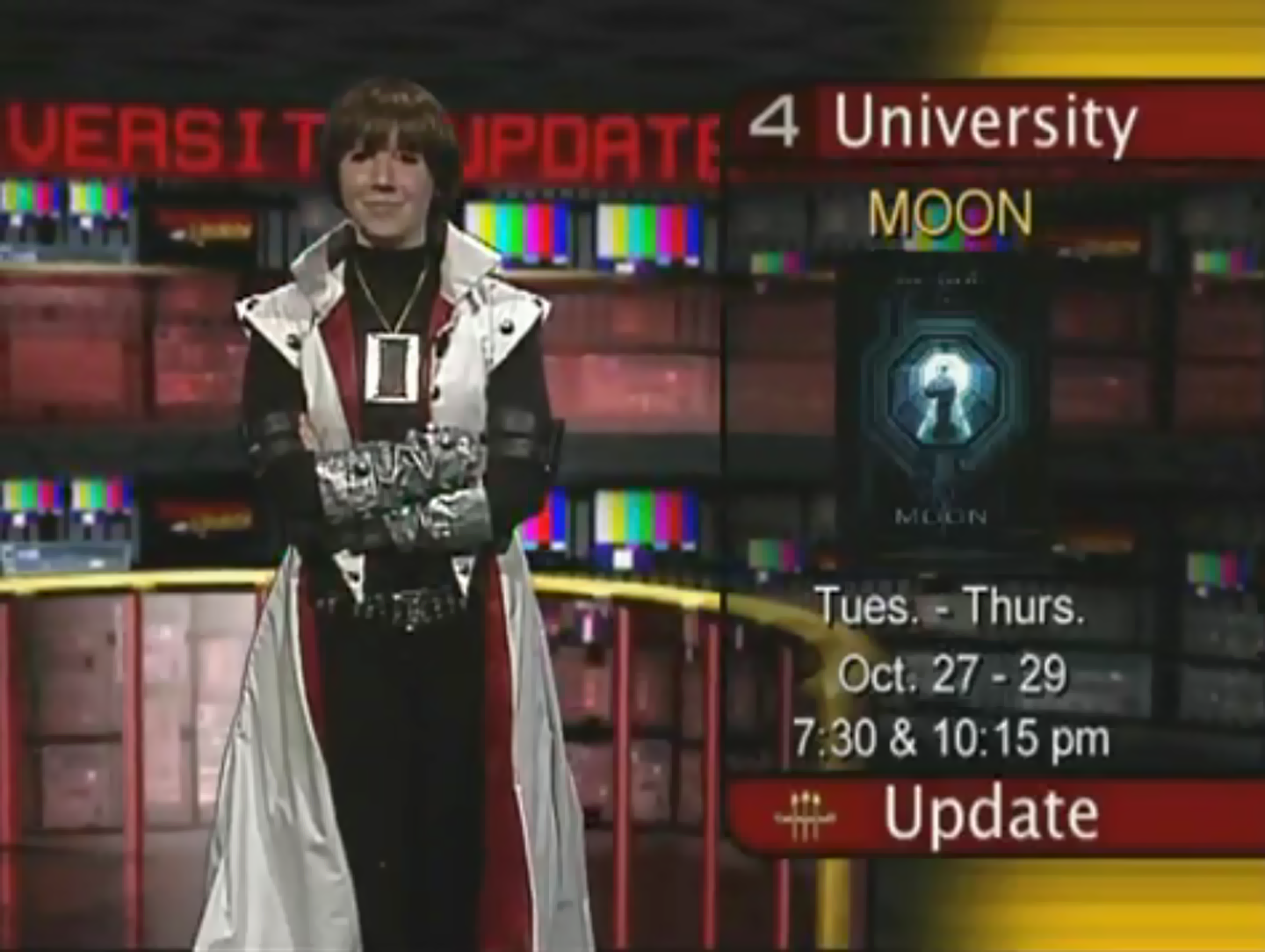 Description
Nono, you're not mistaken; I DO have the most awesome boss in the history of ever.
I work as a host for a small entertainment show called "University Update," which serves as an on-air TV information segment for Florida State University students. Incredibly, I got scheduled to air on the weekend of October 24th, which meant that I was to talk about the upcoming weekend (Halloween). The timing couldn't be more perfect; I couldn't have gotten luckier.
I asked my boss if I could wear my Seto Kaiba cosplay on the air- if I could dress up as Seto freaking Kaiba on TELEVISION, to which she laughed and then consented; so, here I am, dressed as Seto Kaiba on TV. Seto Kaiba, the news anchor, if you will.
This segment, uploaded here,
http://www.youtube.com/watch?v=57g8lJ6XpcM
aired on local television channels in the greater Tallahassee area on October 24th and 25th.
Happy birthday, Seto Kaiba.
General Info
Comments
1
Media
Other digital art
Time Taken
Reference